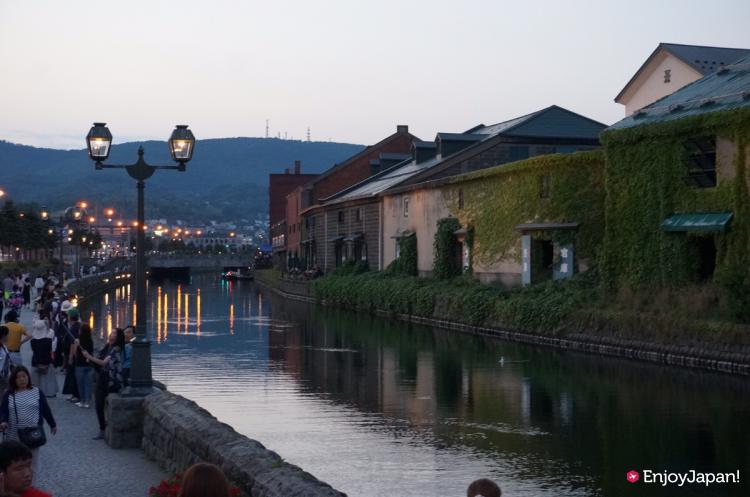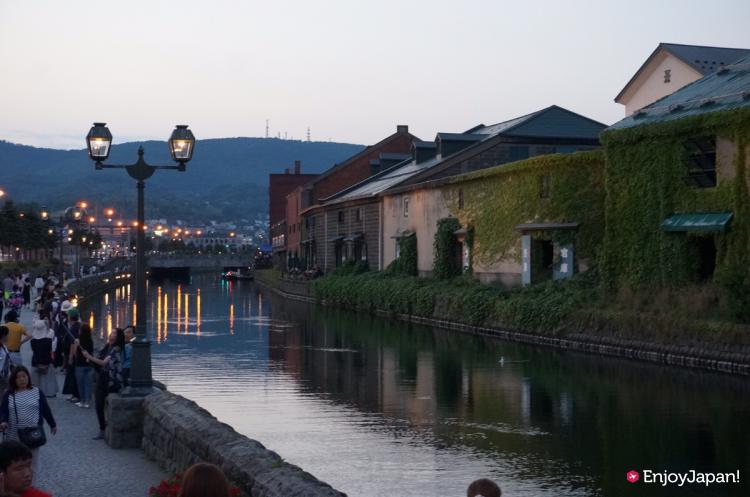 Basic and usuful information
Basic information
Useful information
Credit Card
Not available
Supported card company
None
Within a 10 minute walk from the station
○
Infromation for Free Wi-Fi
Unknown
Foreign language
English
Korean
Chinese

Average time required
About 30 minutes -
Purpose
Alone
Couple
Family
Friend
Group

Accept Children
○
Child policy
None
Handicap-accessible
・Wheelchair accessible restrooms available.
Smoking
No smoking

Value coupon
No
Other useful information
・Sightseeing of Otaru Canal takes about 30 minutes, and in its vicinity, there is "Otaru Sakaimchi Dori" where there are many stores to shop for souvenirs, and also many places to eat such as sushi shop, restaurants,and cafes.
・In winter, a special scenery during this season is very beautiful, but it could get very cold that we recommend visitors to be dressed warm for the very severe weather.
"Otaru Canal" is a sightseeing spot in Otaru with buildings of nostalgic atomosphere. The place is not only of "nostalgic" and romantic" but there are more things to experience, such as their famous sushi and other Hkkaido gourmet, or canal cruises. Introducing here are the highlights of this popular sightseeing spot Otaru Canal!
Quote:instagram/one_brightness_さん
"Otaru" has always been one of the most popular sightseeing spots among the many places in large Hokkaido.
There are many historical buildings and it is known as a good old town with its nostalgic atomospere.
"Otaru Canal" introduced here is the spot full of such wonderful elements of Otaru.
"Otaru Canal" was completed in the 12th year of Taisho period (1923). It is told that there were many ships of Hokkaido pioneers coming and going though the canal.
Today, there still remain many brick buildings of those days and it is a very popular spot where many people visit to enjoy the nostalgic atomosphere.
The highlight of "Otaru Canal" is the historical or nostalgic view. There are many brick buildings and visitors would feel as if they are in a foreign country. The most recommended time to visit is from dusk till evening when the lit up beautifully. The warm and pleasant brightness from gaslights light up the canal creating a very romantic atomosphere
Visitors can enjoy the beautiful scenery thoughout the year; in the summer, the canal with beautiful blue sky, and in winter, the canal with snow world.
In addition, there is another fascination at "Otaru Canal," which is the local cuisine.
Along the canal, thereare many fancy cafes and restaurants which were renovated from historical buildings and warehouses. We recommend you to go experience their food according to what you feel like for the day; there are Hokkaido original Soup Curry , Raman, or Sushi, to name a few.
Also, there are many souvenir shops around "Otaru Canal," and the neighboring "Otaru Sakaimachi Dori" is always busy with visitors.
The popular sightseeing spot "Otaru Canal" is very interesting just to walk around. Its location is very convenient within one hour from Sapporo that you can visit for a day trip. Here is the introduction of the details and the recommended points of the nostalgic "Otaru Canal."
Access information
Postal code
047-0007
Address
4 Minatomachi, Otaru city, Hokkaido
Telephone number
0134-32-4111 ※小樽市産業港湾部観光振興室
Parking
No
Detail information about parking
There are coin operated parking lots available in the area.
Access informtaion (by train & bus)
(Train)
・From JR "Sapporo" station: take train to "Otaru" station (10 minutes' walk)
Access information (by car)
(Car)
・From Sapporo: take Sapporo Expressway, exit at "Otaru" IC, take Route17 straight to destination. (about 40 minutes)

OTARU CANAL
Send this information by e-mail
Please click "Send" after enter your e-mail address.
@
If you block spam emails on the mobile phone.
※Please set your mobile phone so that you can receive mails from
"@enjoy-jp.net"
in the domain email reception options beforehand.
Date created:2017/02/10

Last update:2017/02/10
Most Recent Sightseeing category spots