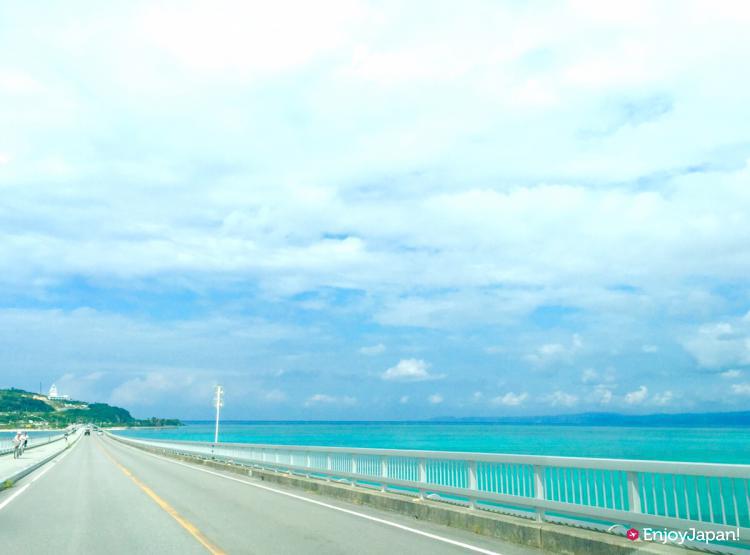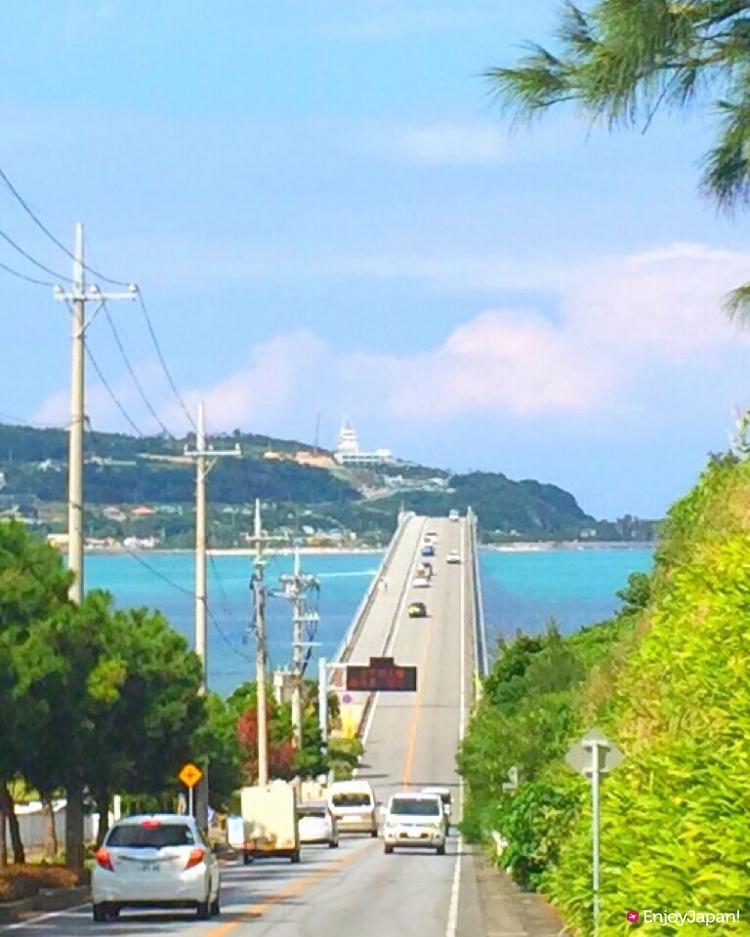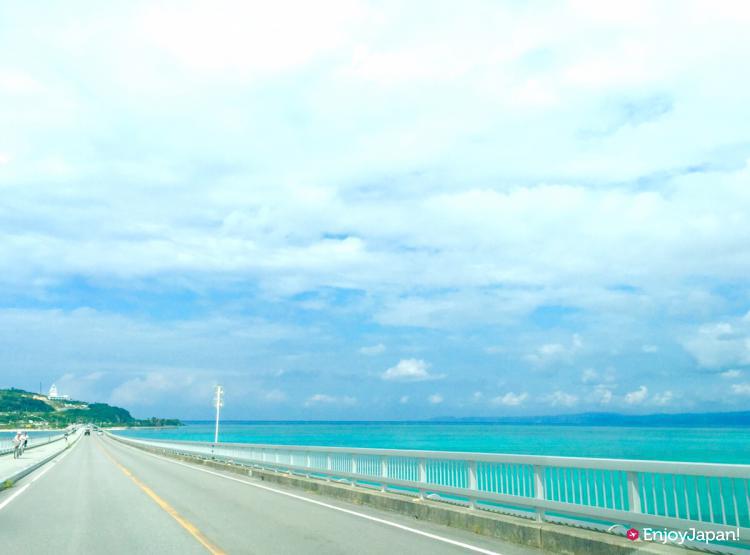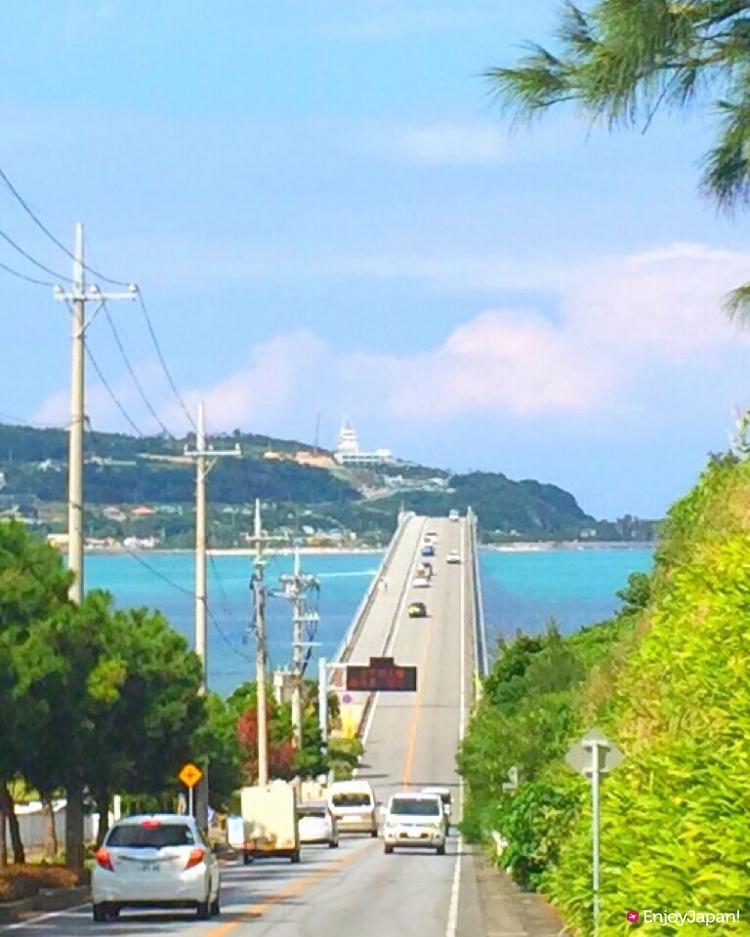 Basic and usuful information
Basic information
| | |
| --- | --- |
| Name | Kouri Ohashi |
| Name(Japanese) | 古宇利大橋 |
| Postal code | 905-0406 |
| Address | 沖縄県国頭郡今帰仁村県道247号線古宇利島 |
| Price | Crossing Kouri Ohashi is free of charge. |
Useful information
Credit Card
Not available
Supported card company
n/a
Within a 10 minute walk from the station
×
Free Wi-Fi (in the shop)
Not available
Infromation for Free Wi-Fi
n/a
Average time required
about 30 minutes -
Purpose
Alone
Couple
Family
Friend
Group

Accept Children
○
Child policy
n/a
Handicap-accessible
n/a
Smoking
No smoking

Value coupon
No
Other useful information
●Yagaji-shima Side

・On the side of Yagaji-shima of Kouri Ohashi, heading for Kouri-jima, there is a must-visit garden restaurant called "Chura Terrace," where you can enjoy the beautiful view of the briege, Kourijima Island, and ocean.
・At "Chura Terrace," they also offer "Walk-in Barbeque," for 2500 yen per person.
・In addition, they offer a "Rental Bicycle" service! You can rent a bike and go cycling across Kouri Ohashi. (There is fee for rental bicycles.)

●Kouri-jima Side

・At the end of Kouri Ohashi crossing to Kouri-jima side, there is "Kouri Beach"
・Also, there are places to visit in front of the beach, such as "Kouri-jima Cafe."

●Notes

・Taking photos from the automobile road of Route 247 which leads to Kouri Ohashi is very dangerous, please take photos from sidewalk.
・Please do not take photos while driving on Kouri Ohashi. It is illegal due to "use of a cell-phone while driving."

Fantastic! Amazing view of the "world of blue" from Kouri Ohashi! Let's enjoy the Okinawan -style driving above the beautiful ocean with the view of Kouri-jima!
Quote:instagram/kin039riverさん
"Kouri Ohashi" is one of the most popular sightseeing spots among many on Okinawa mainland.
As you can see in the photo, the "shining blue ocean" is truly beautiful.
Kouri Ohashi was completed on "February 8th, 2005," and it is a bridge that connects Kouri-jima and Yagaji-shima, with its length 1960m.
Today, not only Japanese people but also many foreigners visit the place hearing about the beautiful scenery, and it is introduced in many magazines and sightseeing information sites as a very popular sightseeing spots in Okinawa.
So, "How is Kouri-jima beautiful?"
First of all, the beautiful blue ocean is spread on both sides of the bridge.
The beautiful blue world you will see here is one of the best in Okinawa for sure!
Crossing the straight Kouri Ohashi over the blue ocean heading for Kouri-jima is a wonderful experience making you realize clearly that you ARE in Okinawa!
After crossing Kouri Ohashi, you will arrive at Kouri-jima and there will be Kouri Beach right off of the bridge. You can enjoy activities at the beach, or you will find places such as Kourij-ima Cafe,and Kouri Ocan Tower. It is a place where you can enjoy the beautiful ocean view and relax. As you drive farther into Kouri-jima, you will find Okinawan old-style houses or fancy cafes, and also there will be sugarcane fields and the Kouri-jima famous "Heart Rock." It is an island where you can enjoy many things in addition to the beautiful ocean views.
Also, before getting onto Kouri Ohashi toward Kouri-jima, there is a garden restaurant "Chura Terrace" which is also a must-visit place. You can enjoy dining there facing the beautiful view, or you can enjoy do-it yourself barbeque. Also, they offer a rental bicycle service which may provide a great experience for you!
How about leaving your car at "Chura Terrace," rent a bike and enjoy cycling across Kouri Ohashi Bridge? It may be a fabulous activity idea!
Access to Kouri Ohashi is only by cars, but it is worth going even if you need to rent a car.
We recommend that you visit this place when you are in Okinawa for sightseeing.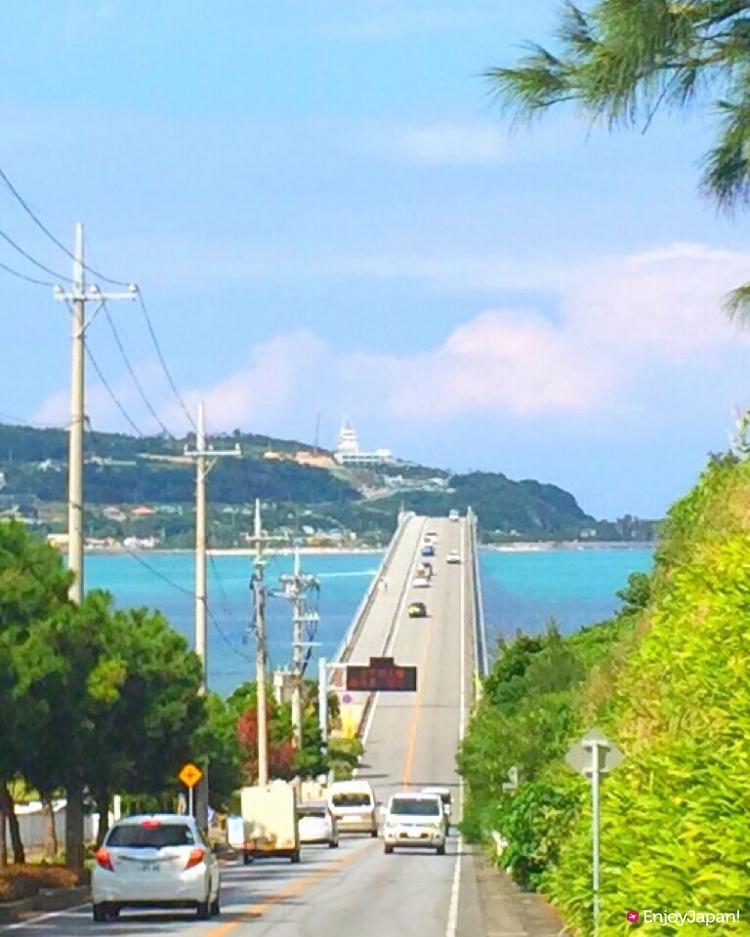 The photo shows the view of Kouri Ohashi from prefectural road 247.
Access information
Postal code
905-0406
Address
沖縄県国頭郡今帰仁村県道247号線古宇利島
Parking
Yes
Detail information about parking
・Free parking is available.
※Kouri-jima Fureai Hirobamae Parking Area.
※Parking area may get full during the busy season.

Access information (by car)
●From Naha city
Take Okinawa Expressway and exit at the last exit "Kyoda" IC, take National Route 58 north and take Prefectural Road 110. Keep straight on the road entering Yagaji-shima and take Prefectural Road 247.

Driving time:About 1.5 hours - 2 hours
※During the busy season, congestion is anticipated, please allow enough time for visit.

●From Chura-umi Aquarium area
Take Prefectural Route 505, then Prefectural Route 248, cross Warumi Ohashi, onto Prefectural Route 247.

Driving time:About 30 minutes- 40 minutes.


Kouri Ohashi
Send this information by e-mail
Please click "Send" after enter your e-mail address.
@
If you block spam emails on the mobile phone.
※Please set your mobile phone so that you can receive mails from
"@enjoy-jp.net"
in the domain email reception options beforehand.
Date created:2017/03/10

Last update:2017/03/10
Most Recent Sightseeing category spots