"Cheap, Delicious and Big size" Satisfying Home-Cooked Food! Let's discover "Jinambo" casual Izakaya Bar in Tsuruhashi!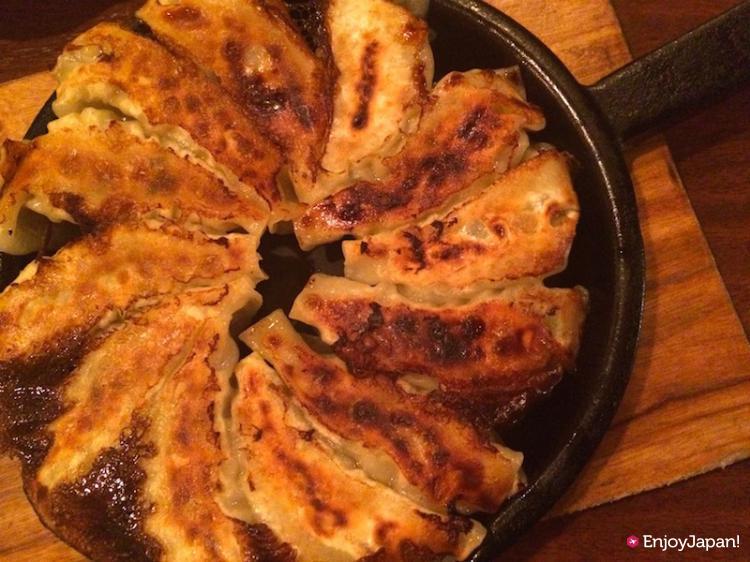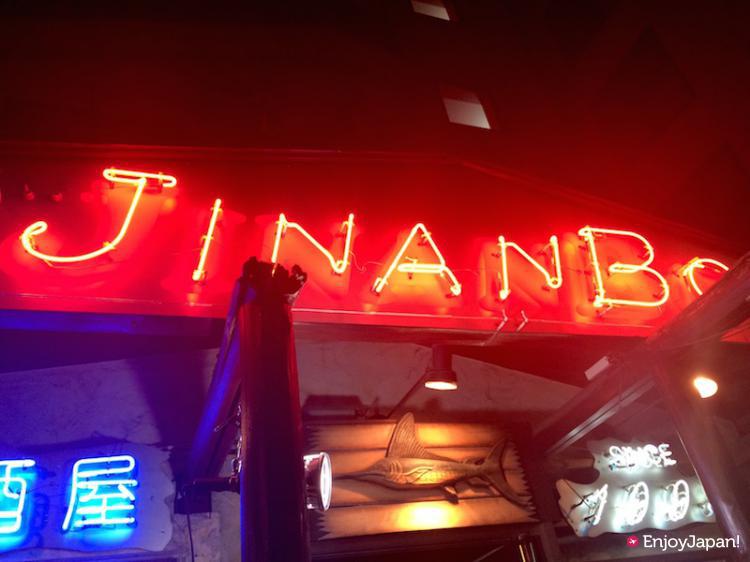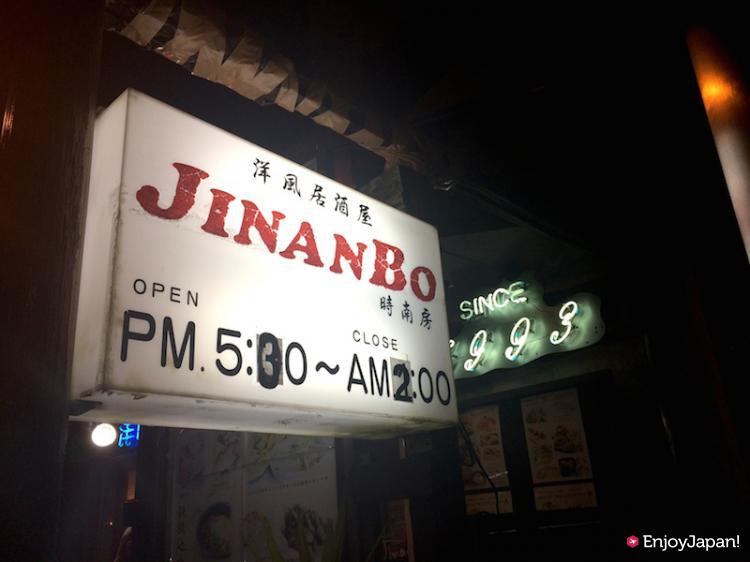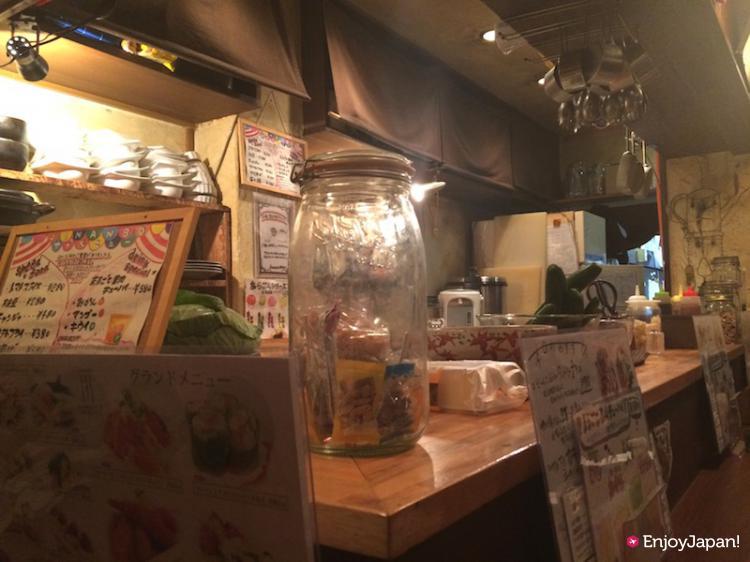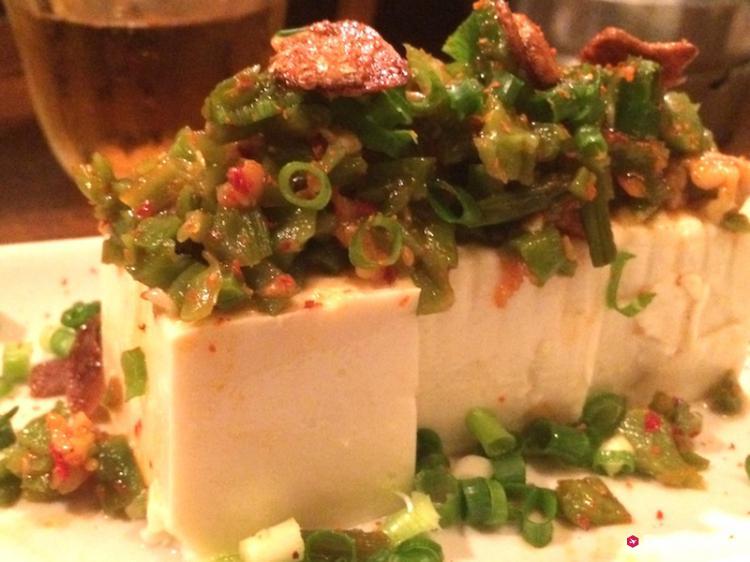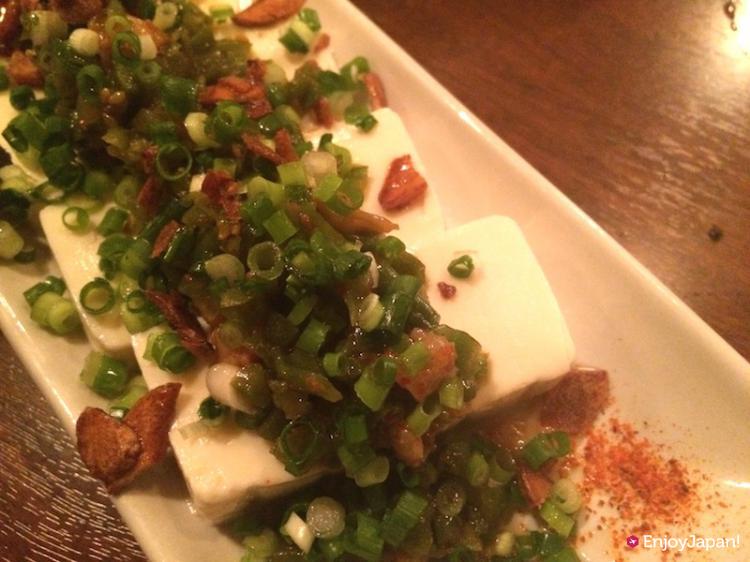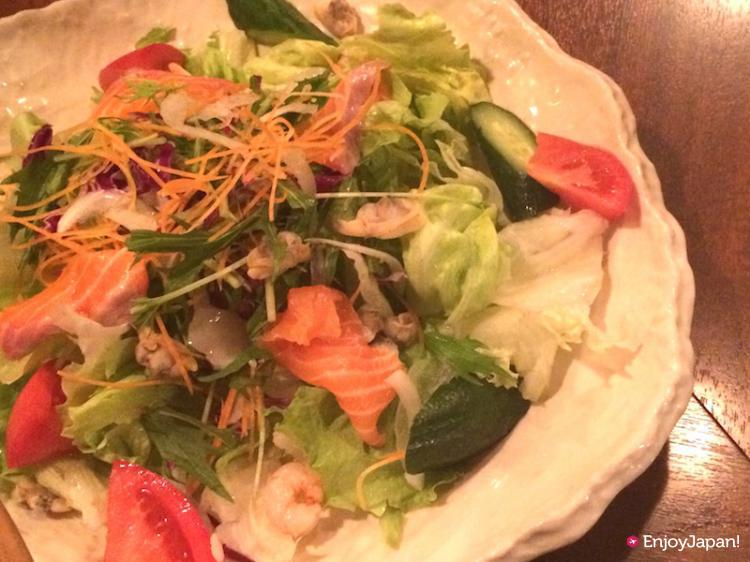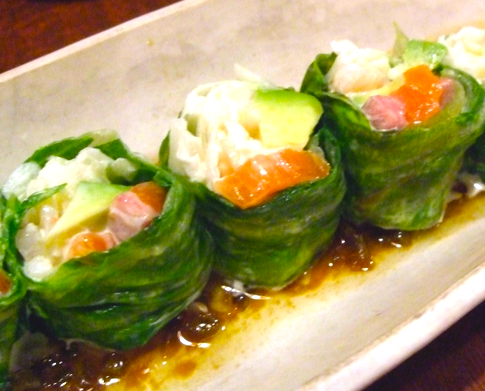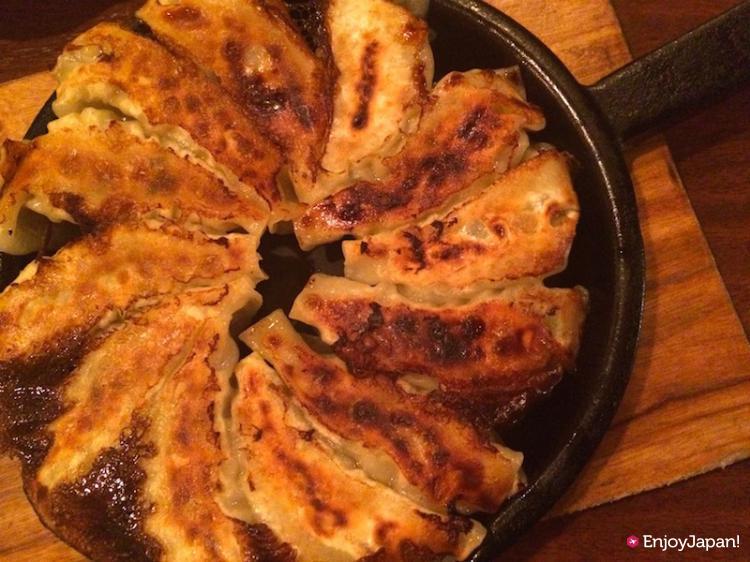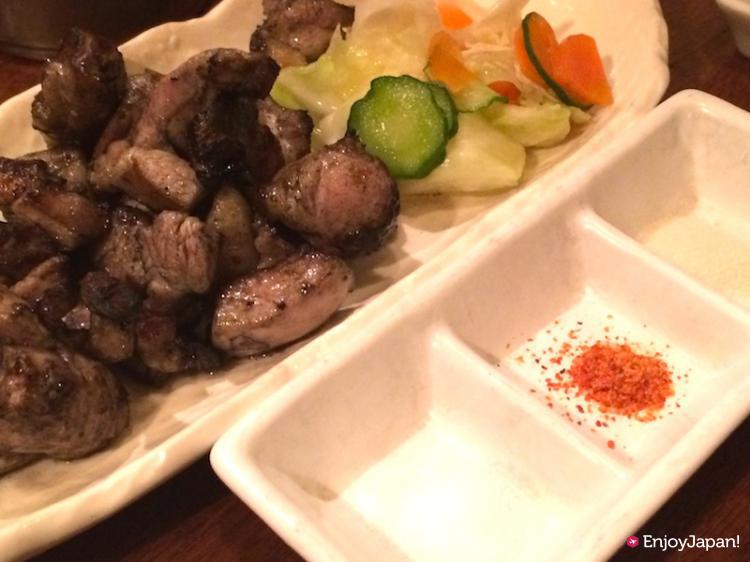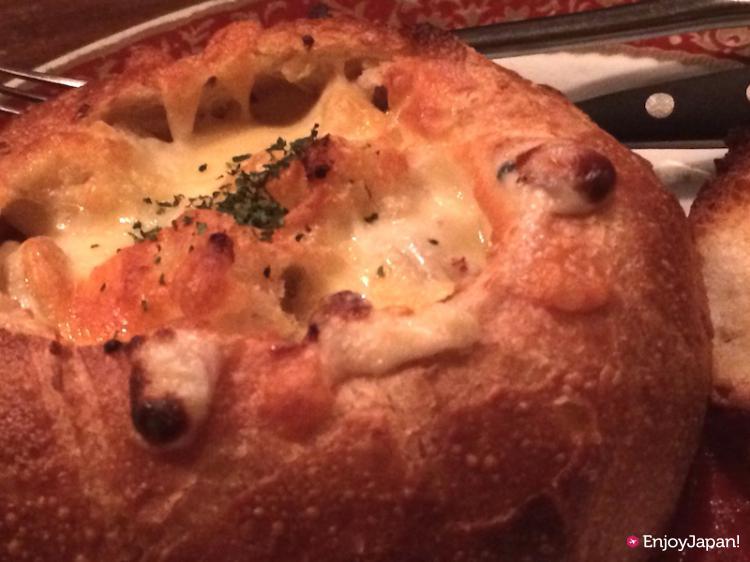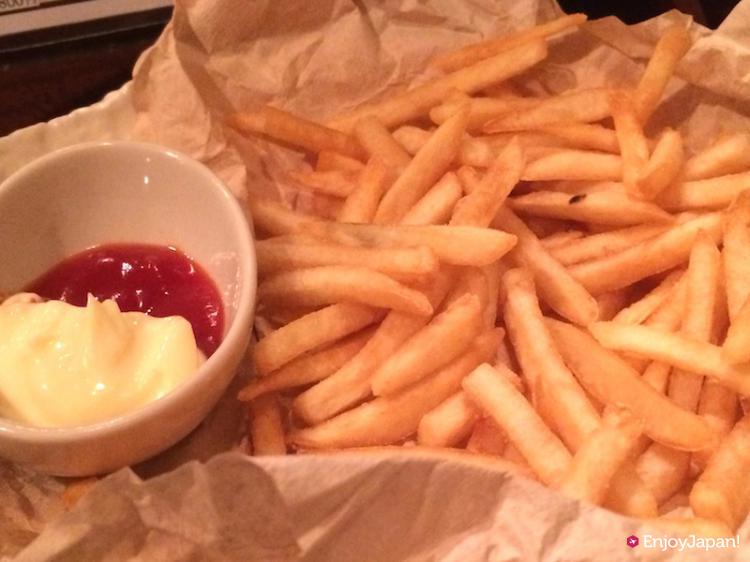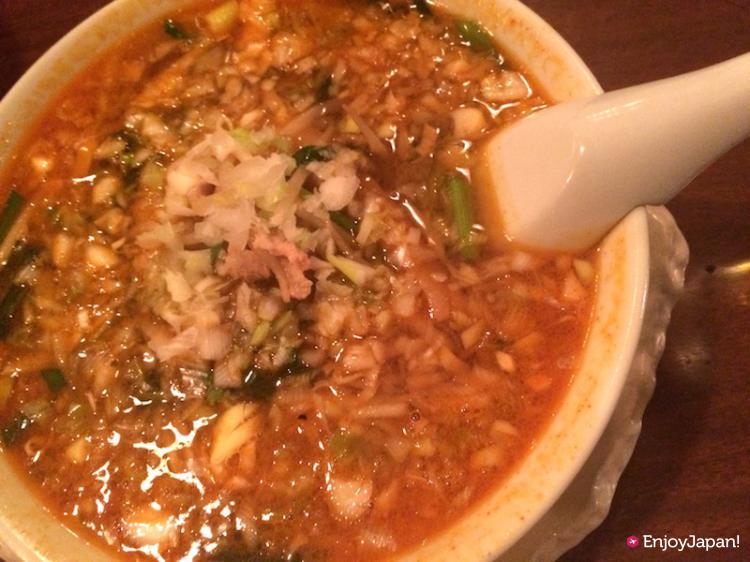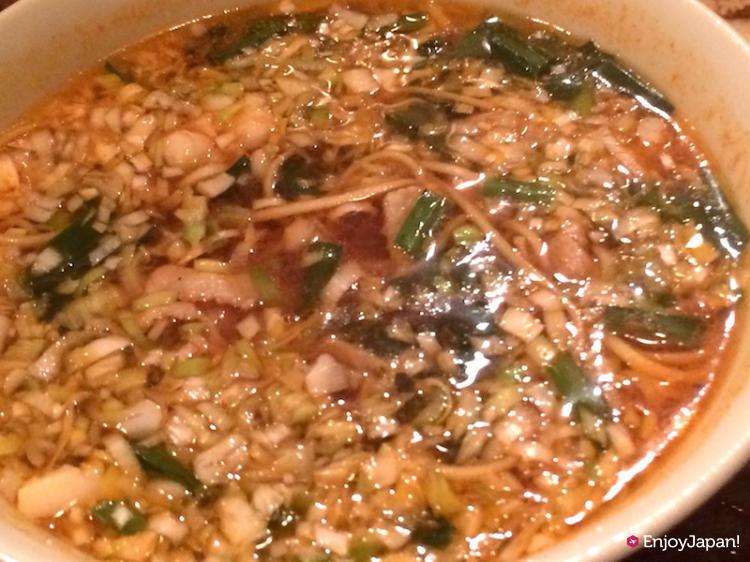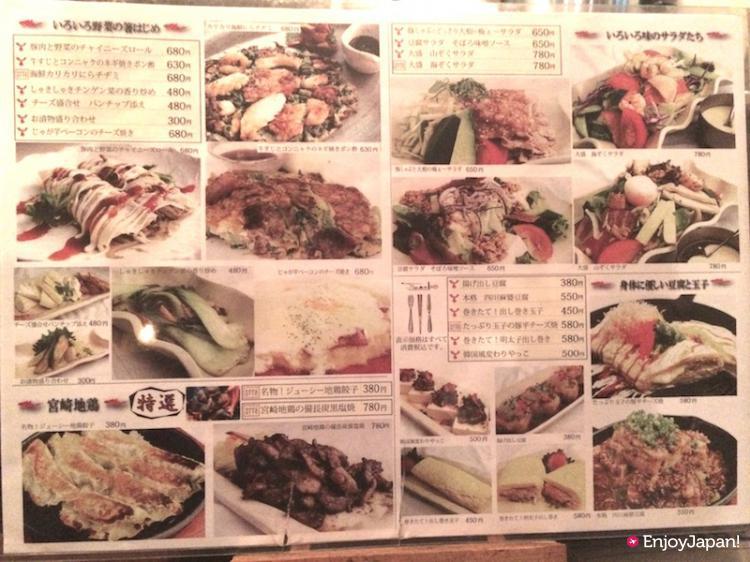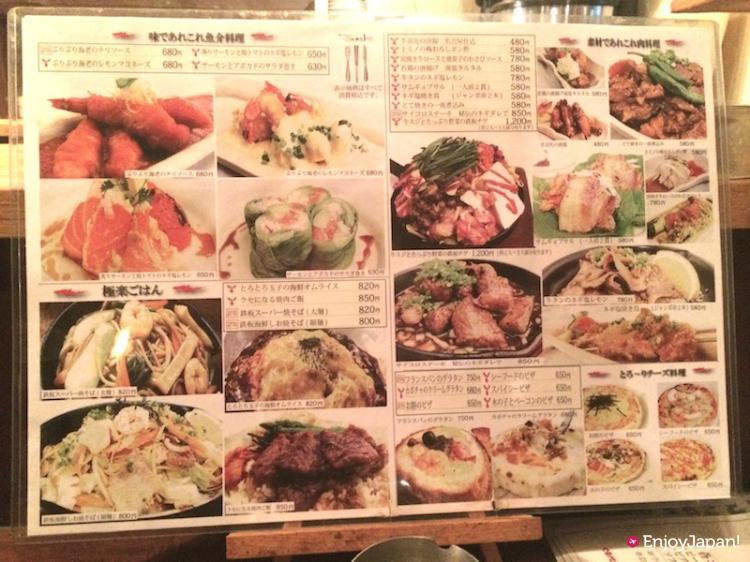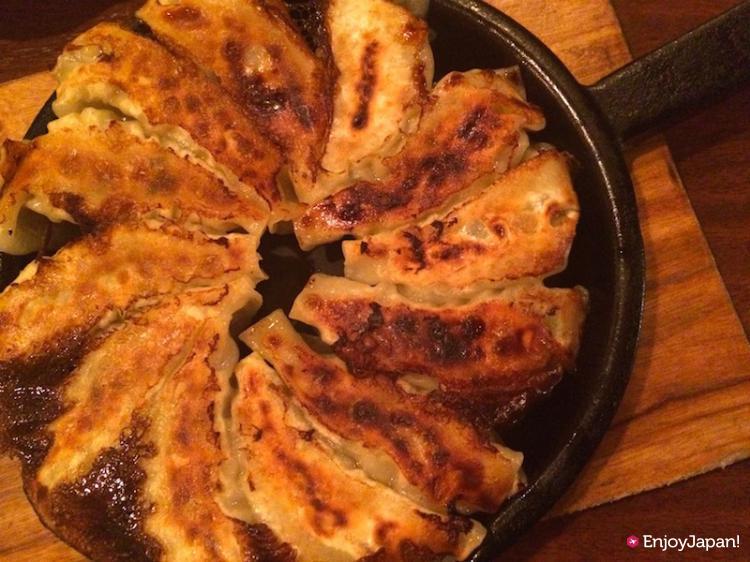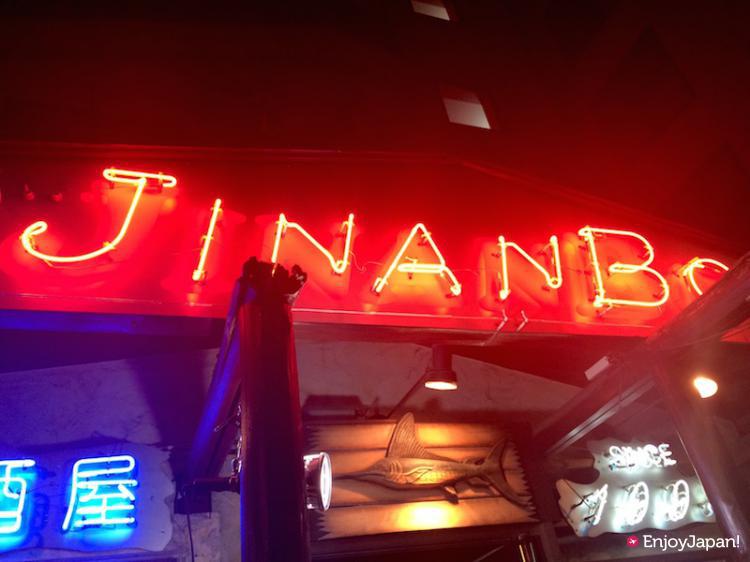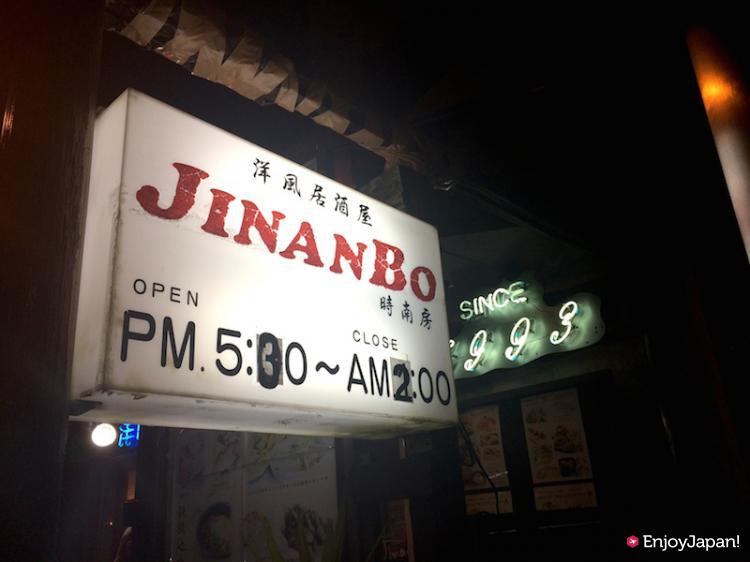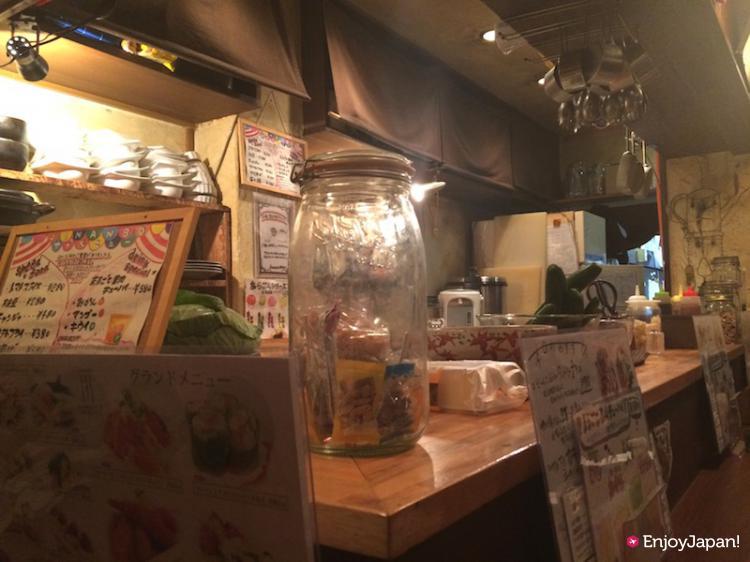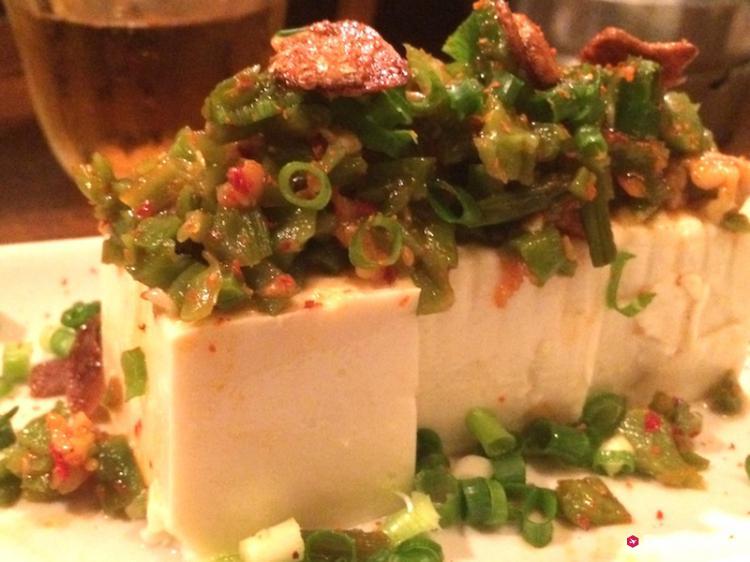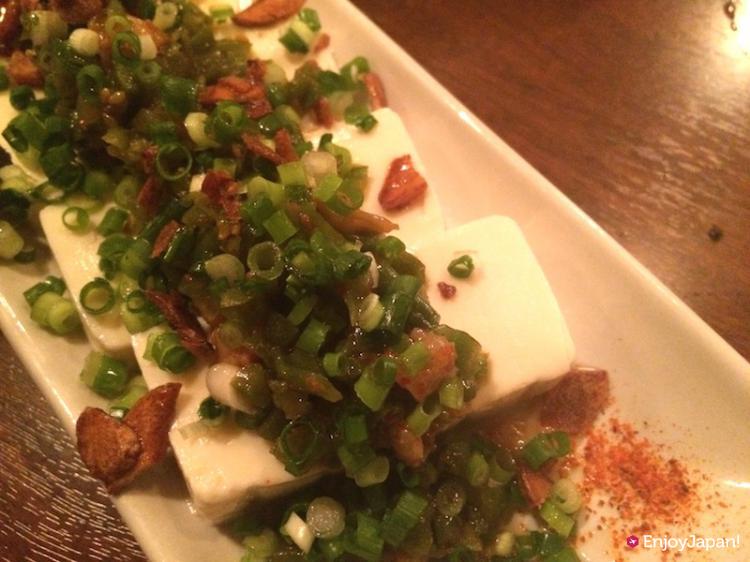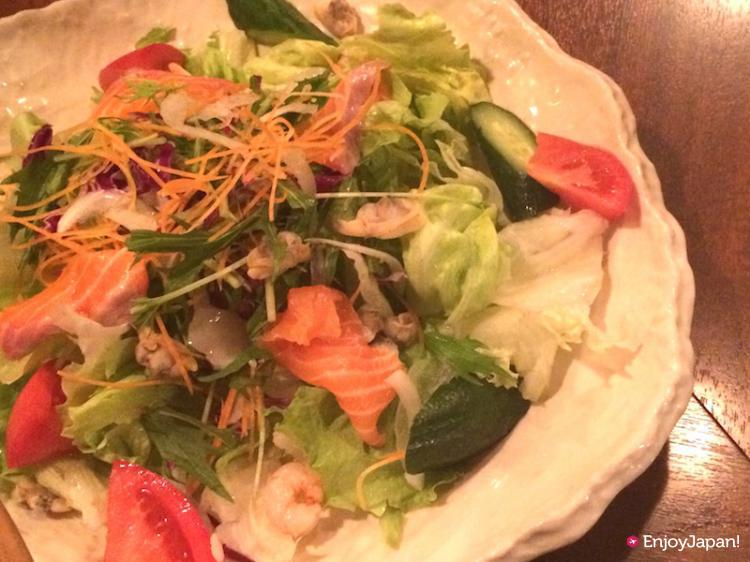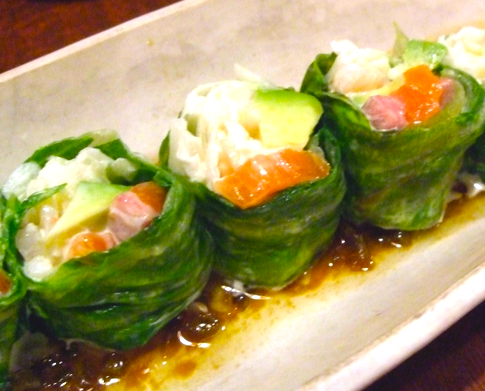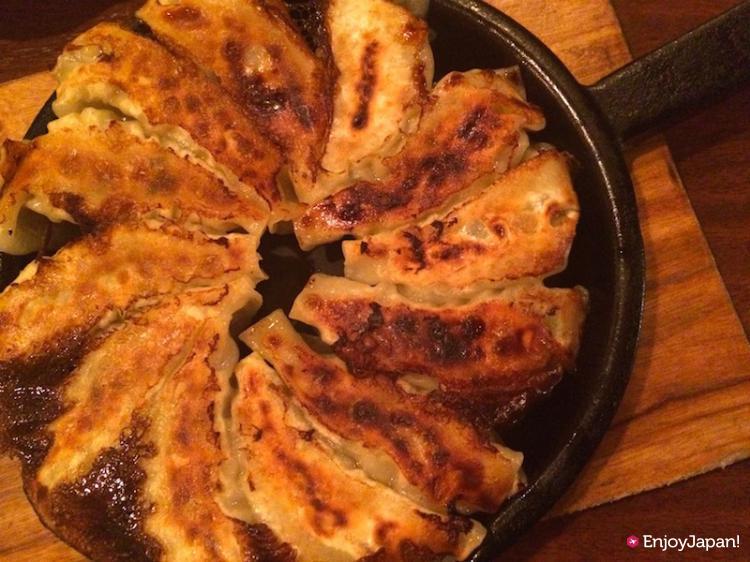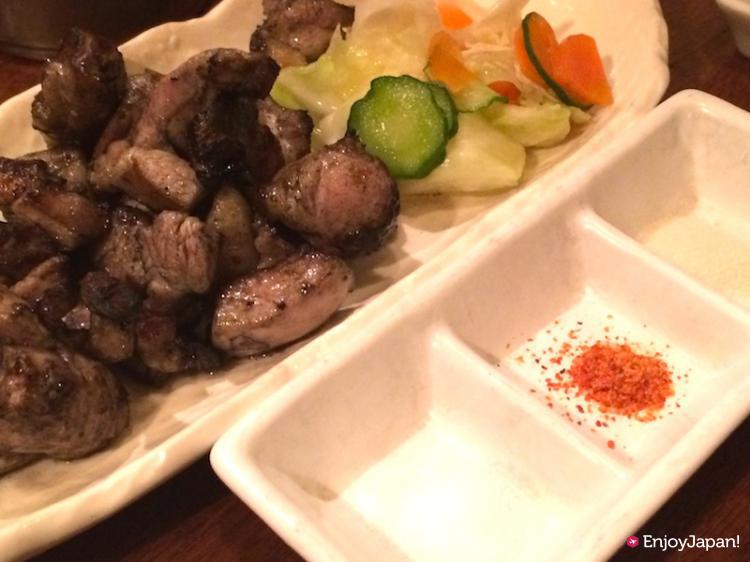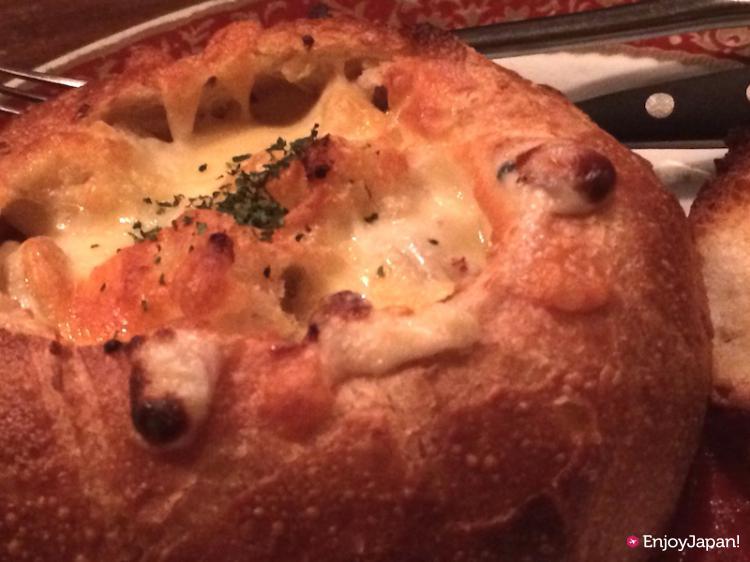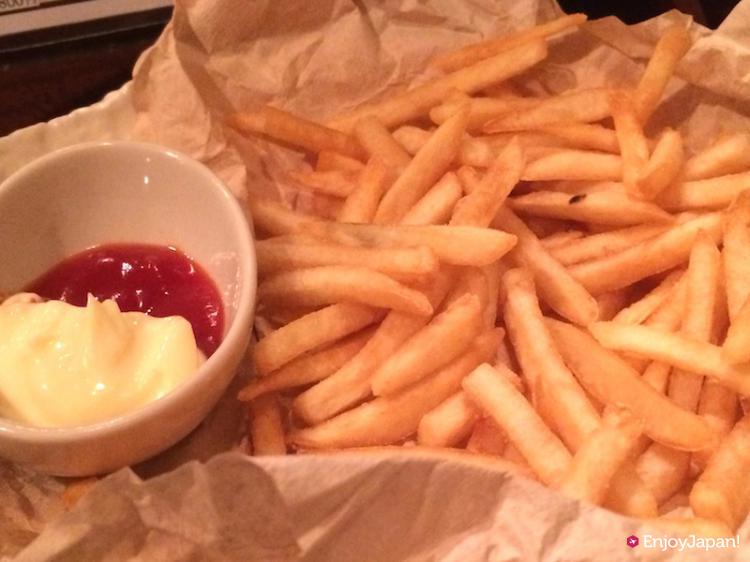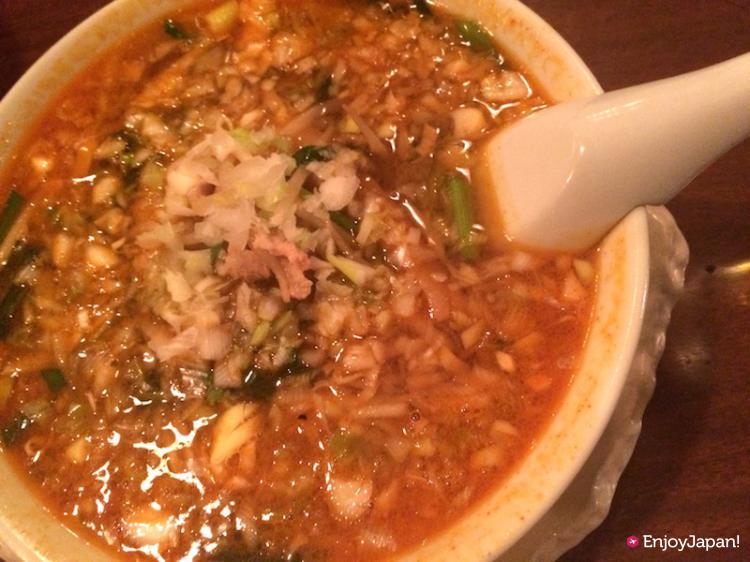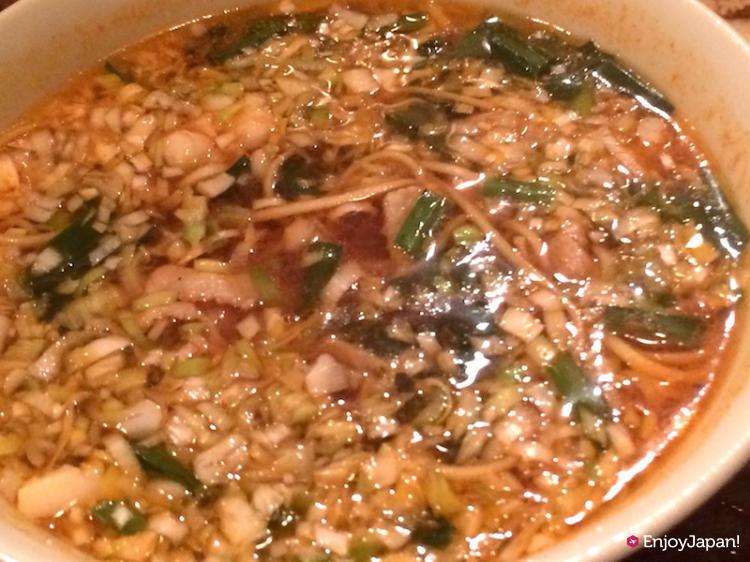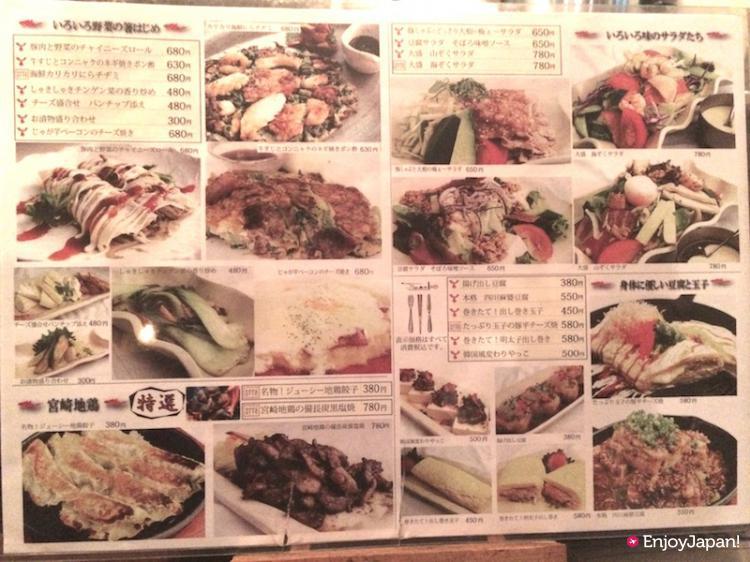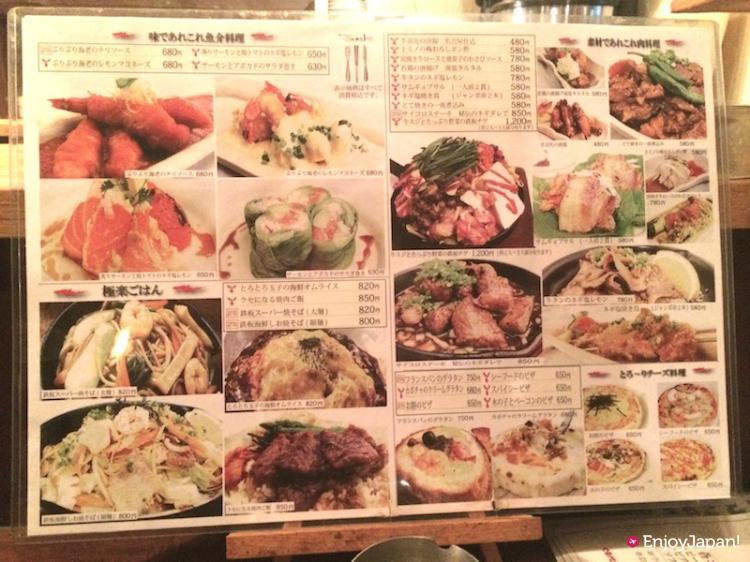 When people talk about Tsuruhashi food culture, they often speak of "Yakiniku".
However, Tsuruhashi is also known as a gathering of Izakaya (Japanese style bars) for locals that are delicious and offer affordable food. In the maze-like back alleys of the district, there is a unique izakaya among the many yakiniku restaurants.
The area is an oasis for businessmen who have just got off work, and they all head to one place in particular after a busy day: "Jinanbo". The interior and exterior of this izakaya is very casual 'lodge' style.
The most amazing aspect of Jinanbo is its food menu, loaded with cheap, delicious and big sized dishes. You may even get the idea that most of the customers at Jinanbo are there for the food instead of the drinks! In addition to the tasty home-style food, there is a 'secret menu' that only the locals know about.
This izakaya is filled with energy and liveliness, as it is a great place for matchmaking parties, girls nights, reunions, dates, and family dinners!
We are pleased to bring to you the secrets behind this local hot-spot, and its delicious food that will have you coming back for more.
Table of Contents for this Article
1,Basic Information
2,Useful Information
3,What is Jinanbo?!
4,Recommended Menu Items!
5,Access Information to Jinanbo
1,Basic Information about Jinanbo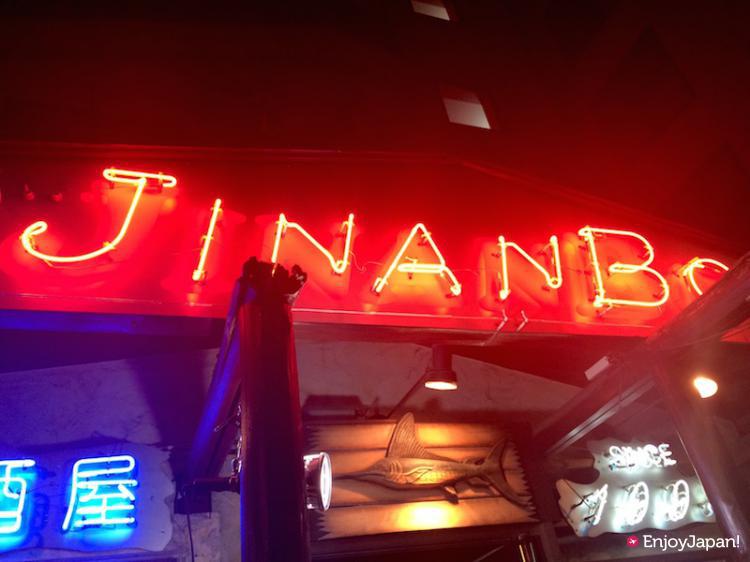 Name: Western style Izakaya Jinanbo
Name in English: JINANBOU TSURUHASHI
Prefecture: Osaka prefecture
Area: Osaka city (Other/ Tsuruhashi)
Address: 6-13 Tojo-cho, Tennoji-ku, Osaka-city, Osaka
Telephone Number: 06-6774-3155
Days Closed: Every second Tuesday
Hours: 17:30~2:00AM ※Last Order 1:00AM
Average Price: ¥2,000~/ person
Official Website:None
Tabelog Website:
http://tabelog.com/osaka/A2701/A270205/27014809/
2,Useful Information about Jinanbo
The comment from EnjoyJapan! Edit dept: As a local favorite, a visit to this restaurant is a must!
Within a 10 minute walk from the station: 〇
Free Wi-Fi: Unknown
Credit cards: Accepted/ VISA, JCB, American Express, Diners
Seating: 45 seats (Table/ counter)
Occasion: Dinner/ Drinking/ Girls Night Out/ Matchmaking Parties
Accompanied by: Friends / Family / Date/ Alone
Staff who can speak foreign languages: Unknown
Smoking: Allowed
Parking: Not available *meter parking in the neighborhood
Takeout: Not allowed
3,What is Jinanbo!?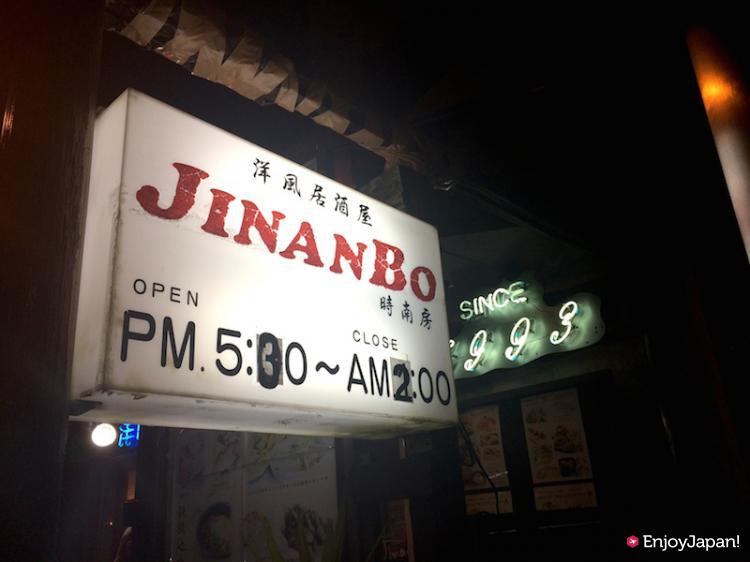 Jinanbo is easy to access from the JR Loop Line or the Subway Sennichimae Line "Tsuruhashi" station.
The exterior of Jinanbo like a cottage gives the guests a warm welcome in an homelike atmosphere.
And, it had reached its 19th anniversary in 2015!
You can certainly tell from its long success that it is a well and beloved place by the locals.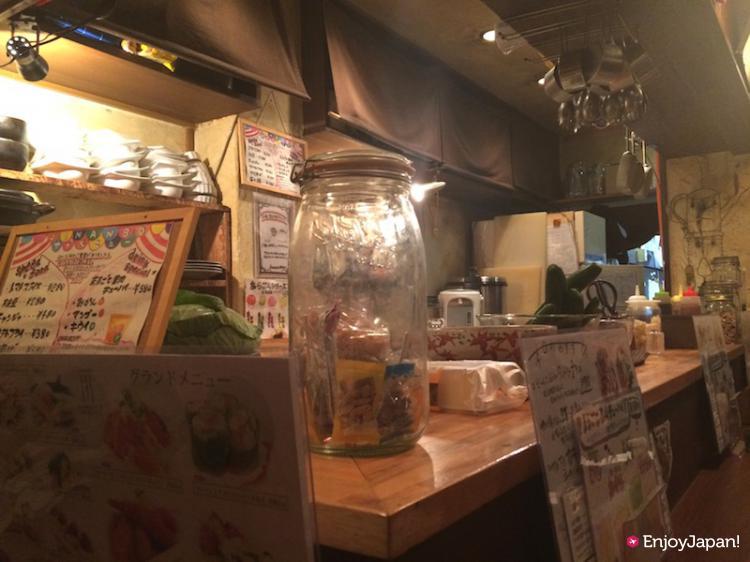 The interior is mostly made up of wood, and there are decorations and goods put around the store by the owner, which creates a casual and fun dining atmosphere.
On the weekends, Jinanbo accustoms many young visitors, but it is also popular among women, friends, businessmen, and families. In addition, it is open until 2AM, so you can take your time and relax with friends and family.
The staff are generous and friendly, and they respond to the ding of your ordering bell with a vivacious "Hai!", which is another aspect of the restaurant that makes the dining experience enjoyable.
Among everything, the food menu is the main attraction of this izakaya! The concept of home cooked food and the variety of cuisines such as Korean, Western, and Japanese dishes are sure to impress you and your guests.
Here are some of our favorite dishes that we would recommend you to try!
4,Recommended Menu Items
Which Jinanbo dishes make the locals come back for more?
Here are some of EnjoyJapan!'s recommended dishes.
※The menu changes from time to time, so please keep in mind that this menu may not be available when you visit. For more information, please contact Jinanbo.
Recommendation 1: "Korean Style Tofu"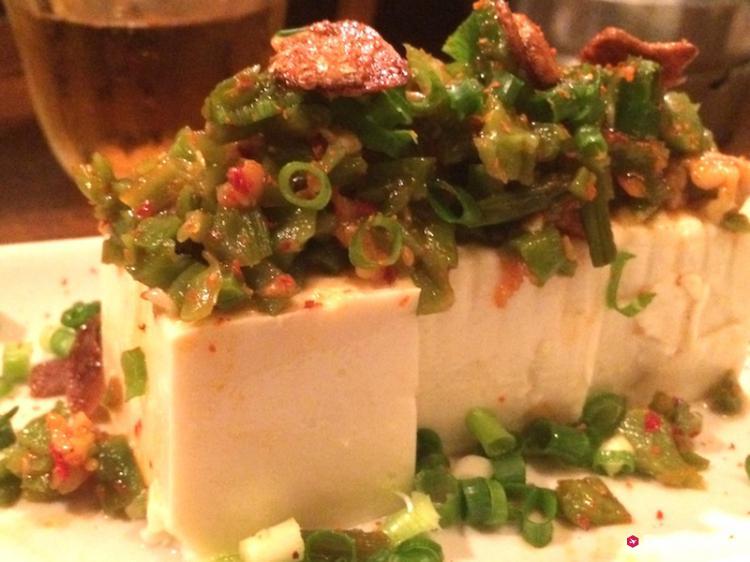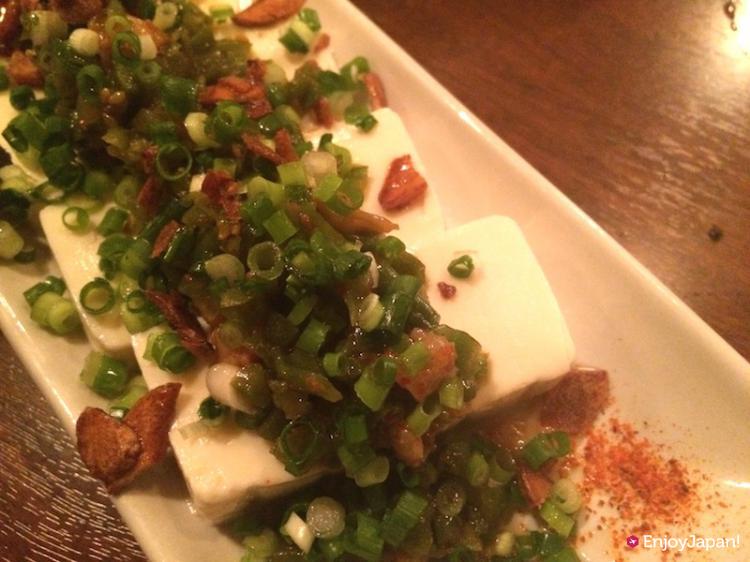 Jinanbo's "yakko" is not the traditional tofu with soy sauce, it is bite size tofu pieces with shredded zha cai and a home made sauce. The saltness of the zha cai and the fragrant sesame oil in the sauce create the perfect bite. This Korean inspired dish is wonderful as an appetizer, and it goes very well with a glass of beer.
Recommendation 2: "Pirate Salad"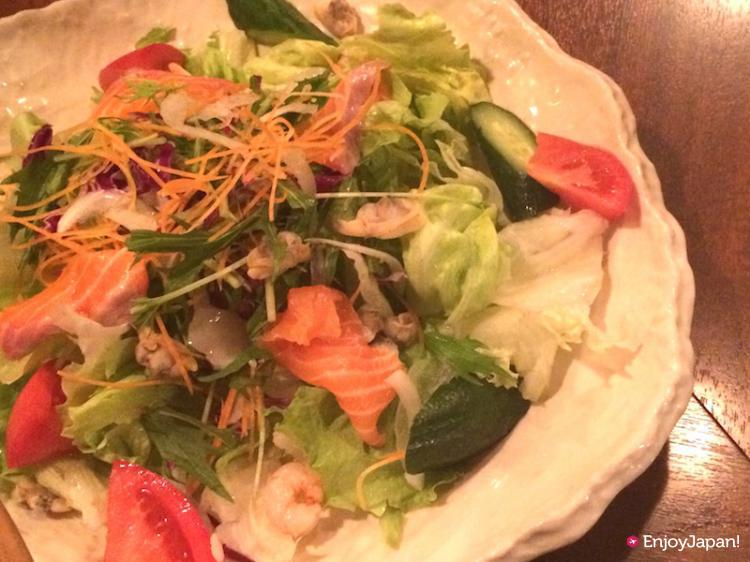 A fresh sea food salad with tons of volume! The plump shrimp and healthy volume of vegetables makes this salad a very popular dish among female customers. Jinanbo's original dressing gives the "pirate salad" a good characteristic.
Recommendation 3: "Salmon and Avocado Salad Rolls" (サーモンとアボガドのサラダ巻き)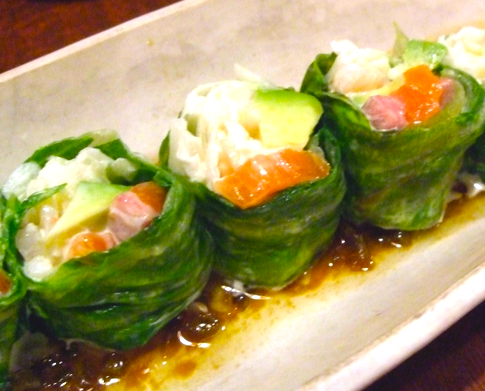 The perfect combination of salmon and avocado wrapped in a lettuce leaf, dressed in Jinanbo's original dressing. This is another female favorite and a dish worth trying!
Recommendation 4: "The Specialty Juicy Chicken Gyoza"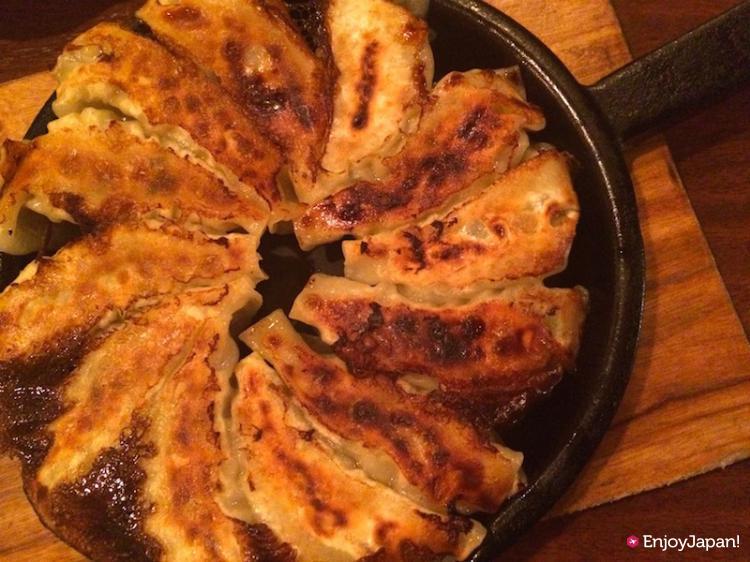 The "specialty juicy chicken gyoza" is served in a round iron plate to preserve the steaming hot temperature of the dish. You will immediately be able to make sense of the name "juicy" you bite into the gyoza. The juicy broth of minced chicken will flow into your mouth. The dish also comes with Jinanbo's gyoza salt, which adds another layer of flavor to this already decadent and juicy meal. This gyoza are highly recommended for anyone who visits Jinanbo!
Recommendation 5: :"Salted Black Charcoal Grilled Miyazaki Chicken"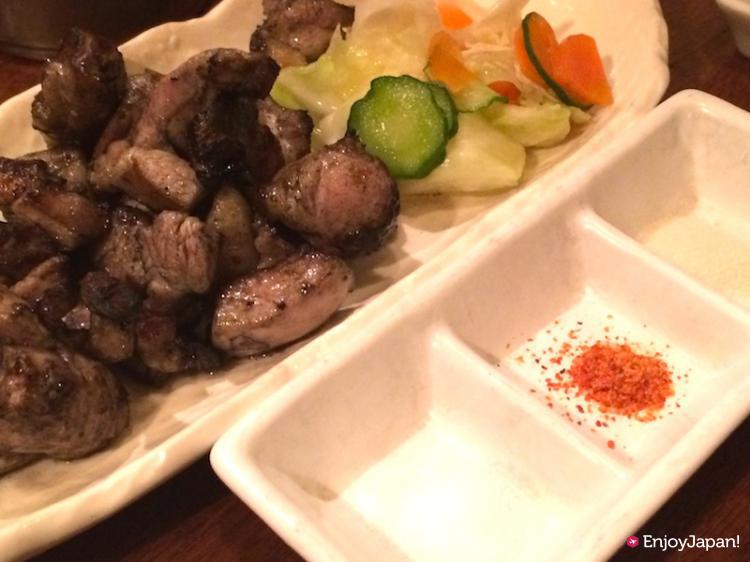 Charcoal grilled chicken is perfectly cooked with high heat temperature! First, enjoy the chicken on its own, and then add a small amount of "yuzu pepper". The saltiness of the chicken and the fragrant yuzu pepper creates a great marriage, and will seriously get you addicted!
Recommendation 6: "French Bread Gratin"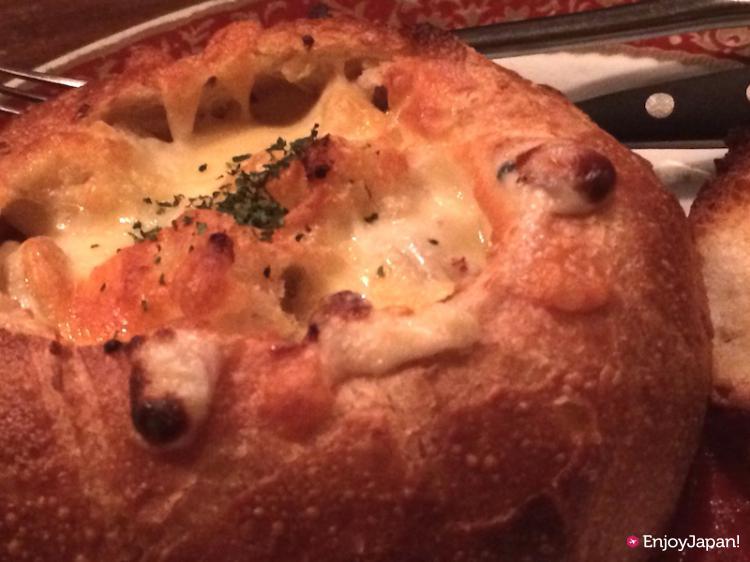 The French bread is used as a vessel for the creamy, overflowing amount of delicious gratin. Enjoy the gratin in the bread bowl and then eat the french bread soaked the flavorful sauce at the end. This is a popular menu at Jinanbo, and is quite unique so we definitely recommend!
Recommendation 7: "Roasted Beef and Grilled Eggplant with Wasabi Sauce"
※Picture coming soon!
Eat the tender beef roasted perfectly with equal sized grilled eggplant together, and a subtle wasabi sauce brings out the flavor.
The sauce with subtle flavor of Wasabi and I prefer add a little of Soy sauce to it, it is absolutely perfect!
By the grace of freshness of the eggplant, we can eat beef steak is lightly, we highly recommend that you try this food.
Recommendation 8: "Addictive Yakiniku Rice Bowl"
※Photo coming soon!
You will not be able to get enough of the juicy yakiniku grilled with Jinanbo's special sauce, placed on top of a mound of rice that the special sauce is soaked into. This sauce absolutely makes this dish special and can almost be enjoyed with just the rice itself. Especially men and young customer love this dish, and they always come back for more.
Jinanbo has a variety of delicious dishes on their menu, and we would introduce them all to you if we could, but there is also a 'hidden menu' that only the locals know!
We would like to share some of those secret dishes with you!
Recommendation 9:Hidden Menu's "French Fries"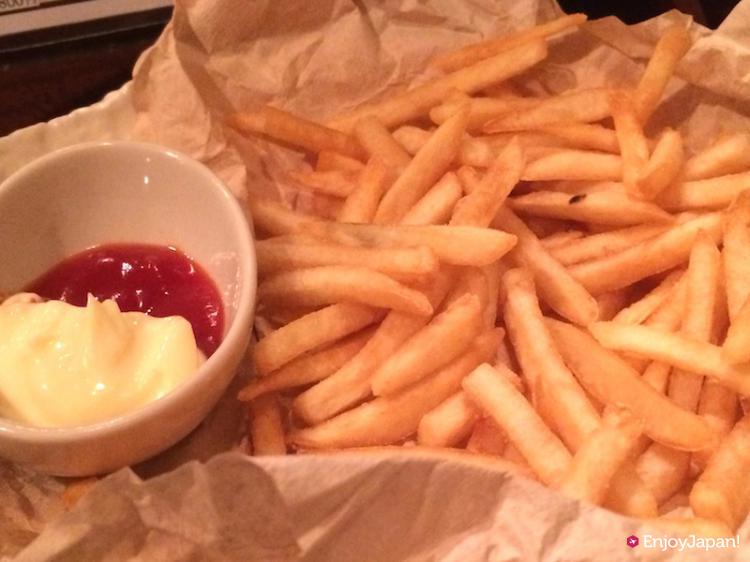 People who order this dish may think: "oh.... it's probably just normal french fries".
However, it looks normal french fries but actually it is steaming-hot and perfectly cooked, also exquisitely seasoned with salt.This french fries is absolutely different from others! If you think this is ordinary french fries, you must try and will definitely change your mind.
Recommendation 10: Hidden Menu's "Jinanbo's Special Noodles"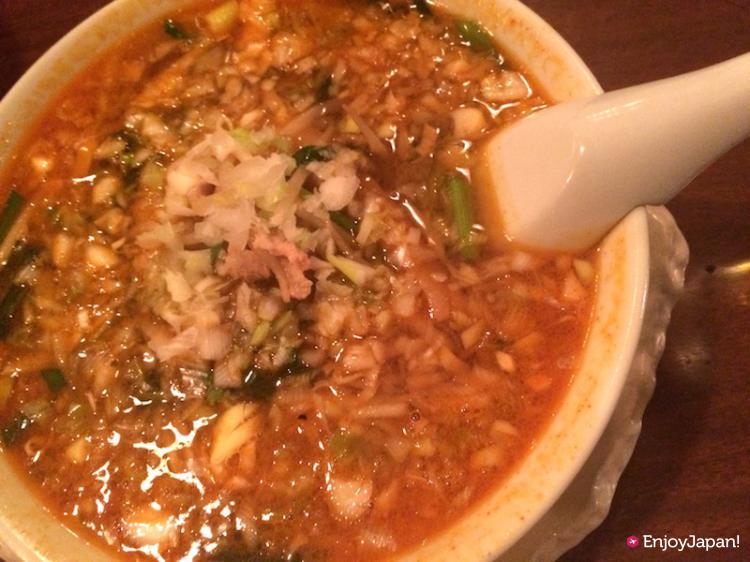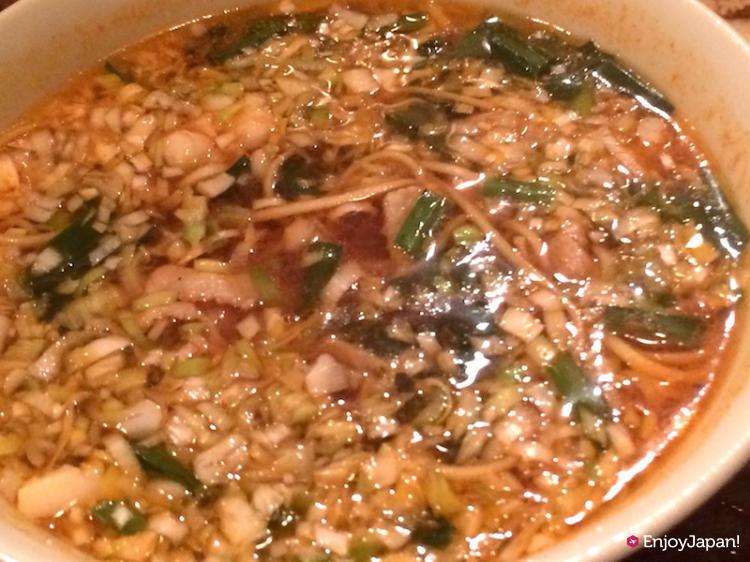 These Jinanbo noodles are like no other, and you can only enjoy them at this particular izakaya.
First of all, they have replaced typical ramen noodles with pasta, and have adapted spicy Taiwan inspired flavors for their soup, which makes this an original and tasty noodle.
The pasta noodles and the spicy soup go perfectly together, and eating this noodles after a series of meals as a "finishing dish" will give your Jinanbo experience a fantastic end. However, we recommend that you to leave some space in your stomach if you want to eat this noodles at the end!
There are many spectacular Jinanbo dishes other than the 10 that we have introduced in this article. We also recommend trying out their dessert menu.
The "Caramel French Toast" refreshes your mouth when you eat it wish some vanilla ice cream. The "Creme brûlée" will make you yearn for more of that crispy caramel that coats the custard underneath. All their desserts are handmade, so be sure to check them out!
Jinanbo's Menu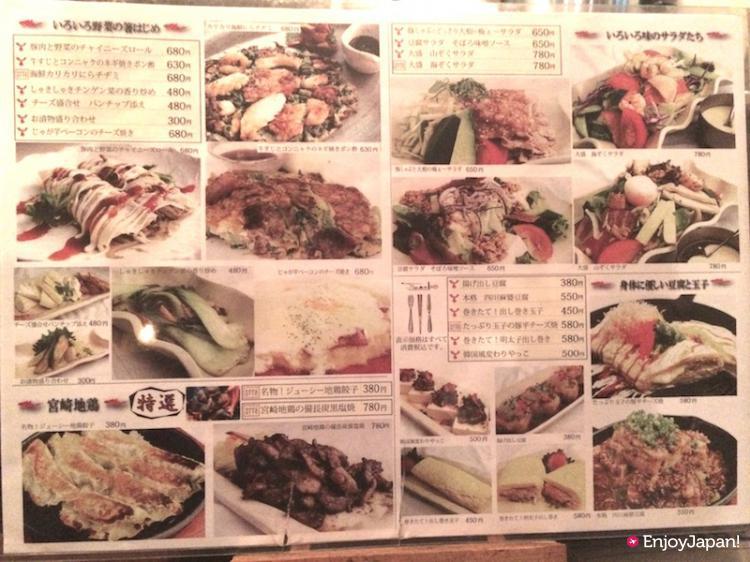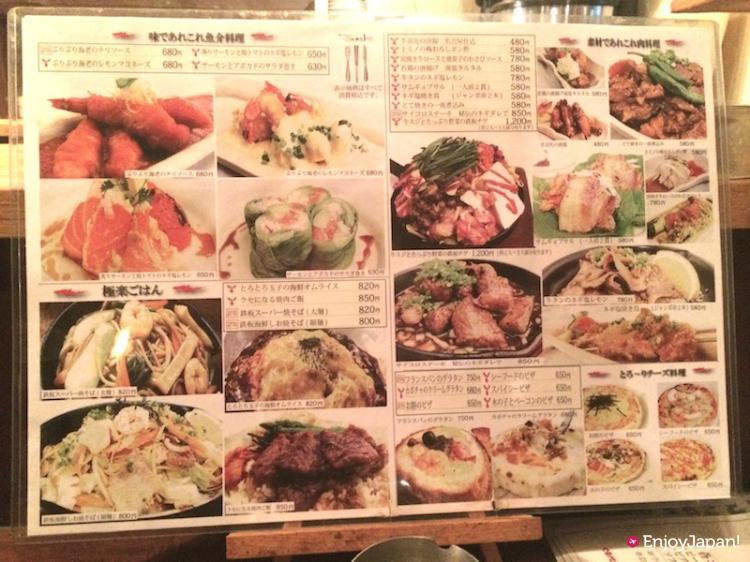 【Other Recommended Menu Items】
Meals
・Korean style tofu
・Chinese rolls with pork and vegetables
・Fresh shrimp with a sweet chili sauce
・Broiled salmon with grilled tomatoes and lemon onion salt
・Beef intestines with plumb ponzu
・Salmon and avocado salad roll
・Fresh qing-geng-cai stir fry
・Red sea bream spring rolls
・Pirate salad
・Grilled pork with cheese and egg
・Seasoned cod roe egg rolls
・Specialty juicy chicken gyoza
・Salted black charcoal grilled Miyazaki chicken
・Roasted beef and grilled eggplant with wasabi sauce
・Crispy Korean seafood pancakes
・Fresh shrimp with lemon mayo
・Iron plate fried noodles
・Cubed steak with secret onion sauce
・Creamy omelette with rice filling
・Addictive yakiniku rice bowl
・French bread gratin
・Japanese sweet potato and cod roe gratin
・Seafood pizza
・Spicy pizza
・Mushroom and bacon pizza
・Assorted pickled vegetables
Dessert
・Tiramisu cheese cake
・Creme brûlée
・Caramel french toast with ice cream
・Fluffy tiramisu cheesecake
・Mille-feuille with chocolate truffle and berries
・Vanilla ice cream
・Assorted desserts
These are only some of our favorites. Jinanbo has plenty more dishes in store for you!
There are also alcoholic and soft drink menus.
5,Access Information to Western Style Izakaya Jinanbo
Address: 6-13 Tojo-cho, Tennoji-ku, Osaka-city, Osaka
Telephone Number: 06-6774-3155
Transportation Information (Train):
5 minute walk from Osaka municipal subway Sennichimae Line "Tsuruhashi" station
5 minute walk from JR Osaka Loop Line "Tsuruhashi" station
5 minute walk from Kintetsu Railways "Tsuruhashi" station

Send this information by e-mail
Please click "Send" after enter your e-mail address.
@
If you block spam emails on the mobile phone.
※Please set your mobile phone so that you can receive mails from
"@enjoy-jp.net"
in the domain email reception options beforehand.
Date created:2016/07/08

Last update:2016/10/28
Most Recent Restaurants category spots