ISHIYAMA TEMPLE (Ishiyama-dera)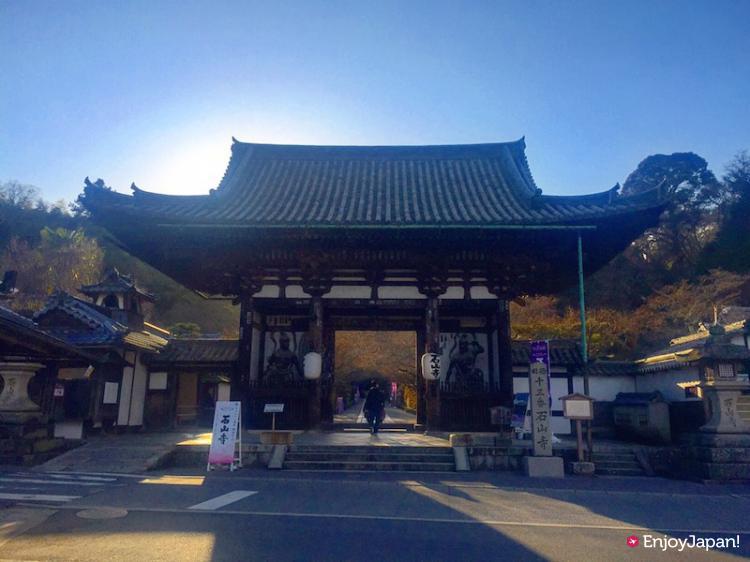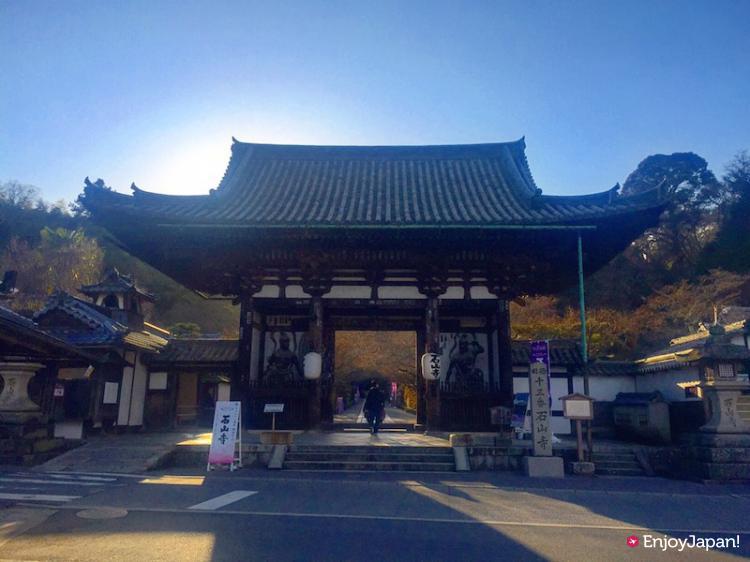 Basic and usuful information
Basic information
Name
ISHIYAMA TEMPLE (Ishiyama-dera)
Name(Japanese)
石山寺
Postal code
520-0861
Address
1-1-1 Ishiyamadera, Otsu city, Shiga-ken
Telephone number
077-537-0013
Open hours
8:00〜16:30 ※Admission ends at 16:00
Regular closing day
none
Price
●Admission to ISHIYAMA TEMPLE

Adult (Junior High School Student and above)/600 yen
Elementary School Student/250 yen

●Admission to ISHIYAMA TEMPLE and MURASAKI SHIKIBU Exhibition

※Open during seasons below:

Spring:March 18th - June 30th
Autumn:September 1st - November 30 th

Adult (Junior High School Student and above)/300 yen
Elementary School Student/150 yen

Official web site
http://www.ishiyamadera.or.jp/
Useful information
Credit Card
Not available
Supported card company
N/A
Within a 10 minute walk from the station
○
Infromation for Free Wi-Fi
Unknown
Average time required
About 1 hour -
Purpose
Alone
Couple
Family
Friend

Accept Children
○
Child policy
N/A
Handicap-accessible
Unknown
Smoking
No smoking

Other useful information
●Autumn Illumination Event :

ISHIYAMA TEMPLE's annual "ATARAYO MOMIJI" is a very popular event in which over 2000 MOMIJI trees in the precincts are lit up.
The beautiful illumination not only lights up MOMIJI, but also the historical structures such as HONDO and TAHOHTO, it is a must-see.

▶See here for information of "ATARAYO MOMIJI"

※This event in 2016 has ended. Details of the event in 2017 has not been announced yet.
"ISHIYAMA TEMPLE" is a "temple of flowers" noted in connection with MURASAKI SHIKIBU! A famous sacred spot where people visit to pray for safe childbirth, warding off of evil, good fortune, and good marriage! During the MOMIJI season, there will be an illumination event and evening concerts are held during the event as well. Enjoy the illusional atomosphere!
Quote:instagram/lilyardさん
"ISHIYAMA TEMPLE" is located in the south of BIWA LAKE in Ohtsu city, Shiga prefcture.
It is located along the SETA RIVER which flows from BIWA LAKE,and it is well known as the temple that relates to a historically famous Japanese poet "MURASAKI SHIKIBU." It is told that MURASAKI SHIKIBU conceived an idea for the famous literature "GENJI MONOGATARI" when she visited this temple.
In addition, this temple is described in other famous writings such as "MAKURANO SOSHI" and "SARASHINA NIKKI," we can see how the temple had been loved by many people ever since HEIAN PERIOD.
As a sightseeing spot, many people have been visiting this place to pray for "safe childbirth, protectiron from evil, good fortune, and good marriage."
Also, "ISHIYAMA TEMPLE" is called a "TEMPLE OF FLOWERS." As the name says, many kinds of flowers and trees bloom beautifully every season: BOTAN (peony) and UME (plum) in winter, SAKURA (cherry blossoms) in spring, TSUTSUJI (azalea) and AYAME (iris) in summer, and MOMIJI in autumn.
The autumnal MOMIJI is especially famous because the bright MOMIJI color contrasts with the natural treasure "wollastonite," representing the authentic Japanese autumn scenery. In the evenings, there is an illumination event called "ATARAYO MOJI," and the lit up MOMIJI and the national treasure structures all together create a illusional atomosphere.
Compared to the popular MOMIJI spots in KYOTO, this place is less crowded, so this is a perfect MOMIJI spot for those of you who do not lke congested places but still wish to enjoy viewing MOMIJI.
The location is convenient, it is a walking distance from the station.
We recommend that you stop by at the WAGASHI (Japanese-style confectionary) store "SAJOTOSON" located in front of the temple gate.
The DAIFUKU MOCHI called "TASHIBARU" of this shop is also famous in relation to the historically famous poet and novelist TOSON SHIMAZAKI. The hand made, refined and gentle sweet taste is outstanding.
"ISHIYAMA TEMPLE" is conveniently located, where you can visit easily from both Osaka and Kyoto. We recommend that you visit this temple to see the seasonal flowers and experience the mental and physical healiing.
Here are the detailed information of the "ISHIYAMA TEMPLE" that people have loved since old times.
Access information
Postal code
520-0861
Address
1-1-1 Ishiyamadera, Otsu city, Shiga-ken
Telephone number
077-537-0013
Parking
Yes
Detail information about parking
Parking/140 lots

●Parking fee

600 yen/day
Access informtaion (by train & bus)
(Train)
・Take Keihan Train Ishiyama-Sakamoto line to "ISHIYAMADERA" station: 10 minutes' walk
・From JR "KYOTO" station/Take JR Tokaido Honsen to "ISHIYAMA" station, transfer to "Keihan Train Ishiyama-Sakamoto line to "ISHIYAMADERA" station: 10 minutes' walk

(Bus)
・Take JR Tokaido Honsen to "ISHIYAMA" station, transfer to Keihan Bus bound for "Ishikawa Danchi," "Nihama," "Oishi," to "ISHIYAMADERA SANMON MAE," which will be the front of the gate.
Access information (by car)
・From Osaka/Kyoto: Off of Meishin Expressway "Seta Nishi" IC, about 5 minutes
・From Kyoto Uji area: Off of Keiji byepass "Ishiyama" IC, about 5 minutes.
・From Nagoya area:Off of Meishin Expressway "Seta-higashi" IC, about 5 minutes

ISHIYAMA TEMPLE (Ishiyama-dera)
Send this information by e-mail
Please click "Send" after enter your e-mail address.
@
If you block spam emails on the mobile phone.
※Please set your mobile phone so that you can receive mails from
"@enjoy-jp.net"
in the domain email reception options beforehand.
Date created:2017/02/10

Last update:2017/02/10
Most Recent Sightseeing category spots