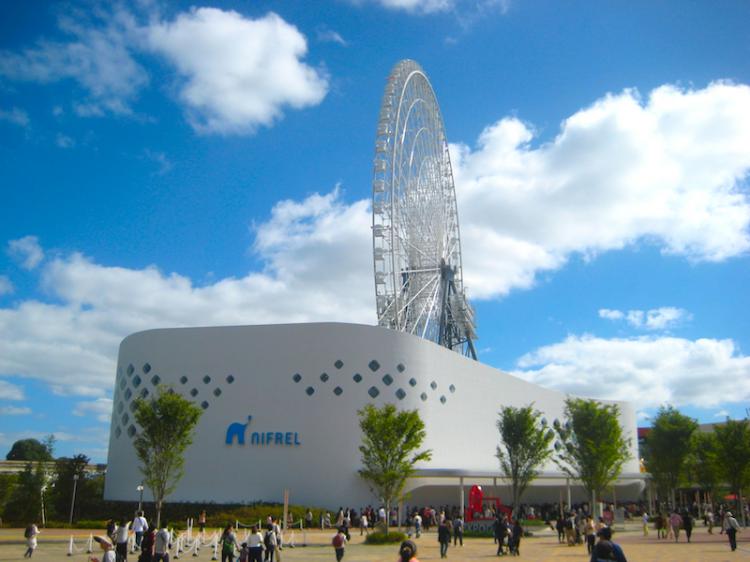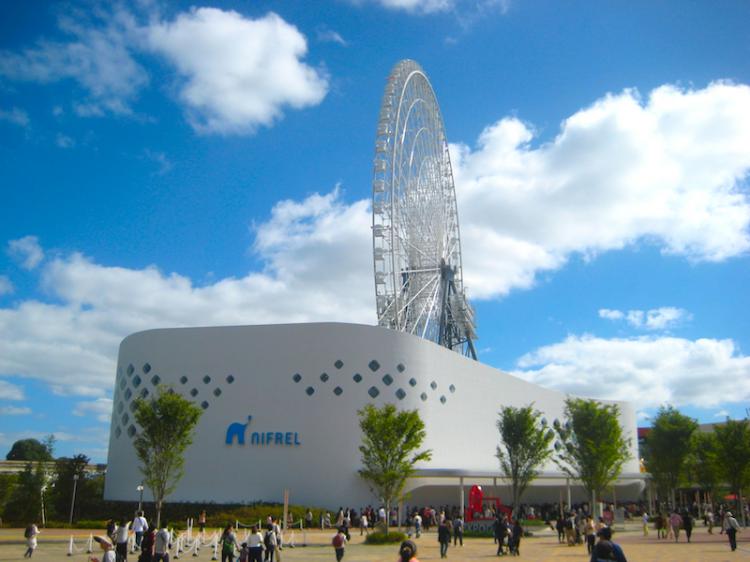 Basic and usuful information
Basic information
Name
NIFREL
Name(Japanese)
ニフレル
Postal code
565-0826
Address
EXPOCITY, 2-1 Senri Banpaku Koen, Suita city, Osaka-fu
Telephone number
0570-022-060 ※9:30〜20:00
Open hours
10:00-20:00

※Last Admisson at 19:00
※Open hours may change according to the season, please contact the admission office.
Regular closing day
Open thoughout the year

※There will be an irregular closing once a year for maintainance.
Price
●General Ticket (purchased at the admission office)

Adult ※High School Student, or 16 years old and above/1900 yen
Child ※Elementary School Student & Junior High School Student/ 1000 yen
Child ※3 years old and above/600 yen

●Online Ticket (purchased online)

・Tickets with a reserved admission time

This ticket will be convenient, allowing you to enter without standing in line for ticket purchase.

Adult ※High School Student, or 16 years old and above/1900 yen
Child ※Elementary School Student & Junior High School Student/ 1000 yen
Child ※3 years old and above/600 yen

・Twilight Pair Ticket

This ticket is for admission after 5pm for two persons.

2 Adults ※High School Student, or 16 years old and above/3500 yen (regular price for two is 3800 yen)

▶Click here for Web Tickets

Official web site
https://www.nifrel.jp/
Useful information
Credit Card
Available
Supported card company
VISA,JCB,MASTER CARD
Within a 10 minute walk from the station
○
Infromation for Free Wi-Fi
Unknown
Foreign language
English
Korean
Chinese

Average time required
About 2 hours -
Purpose
Alone
Couple
Family
Friend
Group

Accept Children
○
Handicap-accessible
Service dogs are allowed for admission. ※Please contact beforehand regarding service dog admission for safety reasons.
Wheelchair accessible in the facility.

Smoking
No smoking

Other useful information
・Especially during the holiday seasons, it is recommended that you purchase the online admission tickets with time reservation to avoid the congestion.

※You will be able to enter without standing in line for tickets.
※No refund or changing of reservation time.

▶Click here for admission tickets with time reservation

・Notes

No Smoking throughout the facility.
No Food or Drinks allowed in the facility.
Taking photos with a selfie stick is prohibited.
Taking photos of animals using flash light is prohibited.
Pets are not allowed in the facility.

Please follow rules and create a pleasant experience for everyone.
A new Art Space "NIFREL," a collabortion of an aquarium and a zoo, with artistic presentations! Once you step in, you wil find a new sensation! Introducing here is the very popular spot where you will enjoy seeing animals living in various ways!
"EXPOCITY" is Japan's largest composite facility that opened in 2015 in Suita city, Osaka
"EXPOCITY" has become one of the most popular entertainment spot in Osaka, welcoming many visitors ever since its opening.
In the large-scale composite facility, there are commercial facilities starting from "La La Port EXPOCITY," to the nation's largest Ferris-Wheel called
"OSAKA WHEEL,"
and also Children's favorite
"POKEMON EXPO GYM"
, counting 8 large-scale entertainment facilities. Introduced here is the very popular spot "NIFREL" among these facilities in EXPOCITY.
NIFREL is produced by
Osaka's KAIYUKAN,
and it is a new type of aquarium that did not exist before.
"Why didn"t it exist before?"
Because it is not an ordinary aquarium but it is a new sensational place where an aquarium and a zoo merge with artistic creations.
The concept NIFREL presents is "Touching One's Sensitivity."
It is a place where persons of all ages- from children to adults- would enjoy and be excited once they step in.
NIFREL facility is divided into 7 zones, and in every zone, we can experience the new "feel" that we can not experience at an ordinary aquariums or zoos.
One of the most popular is the zone where we can go very close to and touch the animals,
It is truly a new world without cages where various animals live together sharing a habitat.
Other zones are very sensational in the way they display with the creative, artistic qualities.
You may experience the healing power from the mystical and beautiful scenery.
In addition, NIFREL may be interpreted as an aquarium, but there are larger animals only seen at zoos such as white tigers and alligators, which can be viewed very closely.
Such popular NIFREL is conveniently located near "Banpaku Kinen Koen" station. Re-entering is allowed, so you can enjoy other facilities in EXPOCITY for the entire day.
Introducing here is the detailed information about this new sensational NIFREL where people of all ages can enjoy, including the highlights, congestion situation, ticket purchasing, and more.
Access information
Postal code
565-0826
Address
EXPOCITY, 2-1 Senri Banpaku Koen, Suita city, Osaka-fu
Telephone number
0570-022-060 ※9:30〜20:00
Parking
Yes
Detail information about parking
Parking facilities for EXPOCITY is available.
Paid parking ※200 yen/30min
2 hours free with NIFREL admission.
Access informtaion (by train & bus)
(Train)
・2 minutes' walk from Osaka Monorail "Banpaku Kinen Koen" station.

(Bus)
・From JR Kyoto line "Ibaraki" station: take Kintetsu Bus or Hankyu Bus bound for "Banpaku Kinen Kouen, " and 2 minutes' walk from the bus station.
・On Saturdays, Sundays, and Holidays, there are direct bus scheduled from "UMEDA - EXPOCITY."

▶Please check herefor "UMEDA-EXPOCITY" direct bus information
Access information (by car)
Right off of "Suita IC" of Meishin Expressway/Kinki Expressway.
Right off of "Chugoku Suita IC" of Chugoku Expressway.

NIFREL
Send this information by e-mail
Please click "Send" after enter your e-mail address.
@
If you block spam emails on the mobile phone.
※Please set your mobile phone so that you can receive mails from
"@enjoy-jp.net"
in the domain email reception options beforehand.
Date created:2017/02/10

Last update:2017/02/10
Most Recent Sightseeing category spots