Tenryuji Temple (Rinzaishu Tenryujiha Shomu Hon-in)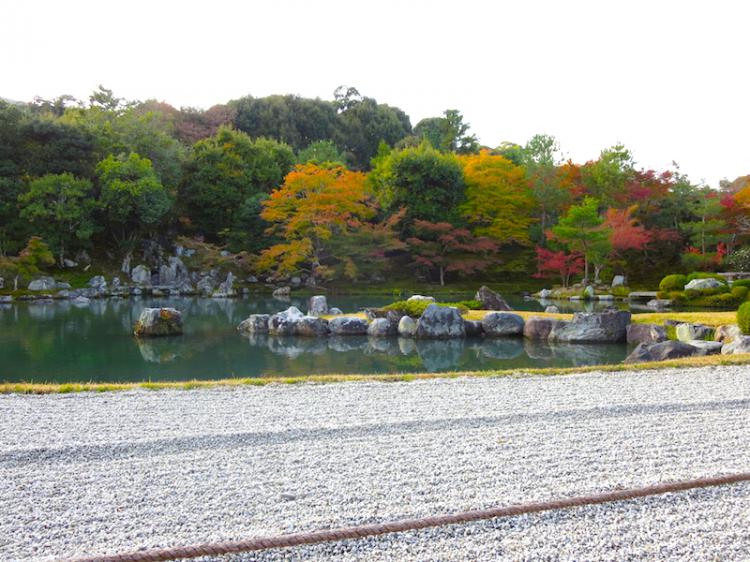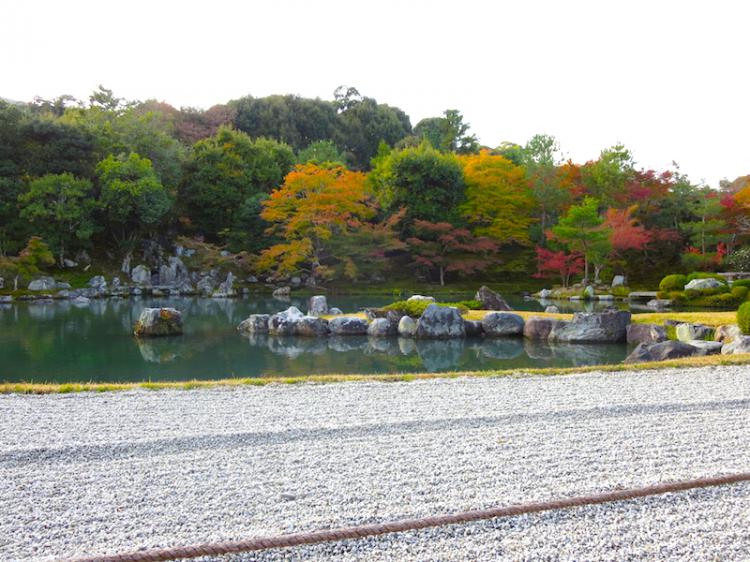 Basic and usuful information
Basic information
Name
Tenryuji Temple (Rinzaishu Tenryujiha Shomu Hon-in)
Name(Japanese)
天龍寺(臨済宗天龍寺派宗務本院)
Postal code
616-8385
Address
68 Babacho, Saga Tenryuji Susukino, Ukyo-ku, Kyoto city, Kyoto-fu
Telephone number
075-881-1235
Open hours
●Regular Season

8:30 〜 17:30

●October 21st - March 20th

8:30 〜 17:00

・Hodo "Unryu-zu (Painting of Clouds and Dragon)" Special Exhibition ※Only on Saturdays, Sundays, and Holidays

9:00〜17:00

※Closed after 16:00 during the season of October 21st - March 20th:
Regular closing day
There are no closing days regarding Tenryuji Temple.

However, there is special schedule as below.

・Shodo(O-hojo・Shoin・Tahoden)

There are closed days for these sites above due to events.

10/29/Closed all day
10/30/Closed in the morning

・Hodo "Unryu-zu" Special Exhibition

Regular open days are Saturdays, Sundays, and Holidays

※There may be open hours on weekdays during "Spring" and "Autumn" special seasons.
Price
●Garden(Sogenchi・Hyakka-en)

High School Students and older/500 yen
Elementary School・Junior High School Students/300 yen

※Child under Elementary School age is free.

・Shodo (Large Hojo・Shoin・Tahoden)

300 yen ※Admission to Garden plus 300 yen.

・Hodo "Unryu-zu" Special Exhibition

500 yen/person
Official web site
http://www.tenryuji.com/index.html
Useful information
Credit Card
Not available
Supported card company
n/a
Within a 10 minute walk from the station
○
Infromation for Free Wi-Fi
n/a
Average time required
About 30 minutes -
Purpose
Alone
Couple
Family
Friend
Group

Accept Children
○
Child policy
n/a
Handicap-accessible
・Guide dogs are allowed. ※In the garden, only
・Wheelchair accessible bathrooms available ※1 location
・Slopes for wheelchairs are available.
Smoking
No smoking

Other useful information
・Tenryuji Temple is located in Arashiyama area, you can conveniently visit Tenryuji Temple along with other popular sightseeing spots in the area at one time.

・The special recommendation for Tenryuji Temple is to visit during the autumnal MOMIJI season. However, during the MOMIJI season, Arashyama area including Tenryuji Temple is very crowded. Therefore, we recommend that you visit early in the morning since the temple is open from 7:30am so that you will be able to avoid the congestion.
The MOMIJI in the garden is a must-see! World Heritage Site "Tenryuji Temple" in beautiful Saga-Arashiyama! Intoducing highlights of Tenryuji Temple including the spectacular "Unryu-zu," Goshuin stamp, and "Shojin Ryori (vegetarian cuisine). "
Quote:instagram/mappiiii_85さん
Kyoto is a place where many tourists from all over the world visit throughout the year.
One of the most popular areas in such popular Kyoto is
"Arashiyama."
In Arashiyama, there are sightseeing spots and activities such as
"Togetsukyo Bridge,"
and "Take-bayashi (bamboo forest),"
"Sagano Trolley Train,"
and "Kyoto's souvenir shopping," but speaking of sightseeing spots in Kyoto, visiting "Temples" and "Shrines" are the must-do.
So, here is the introduction of one of the most popular sightseeing spots in Arashiyama, "Tenryuji Temple," a World Heritage Site.
Tenryuji Temple is the headquarter for the Buddhist Rinzai School and it is a very prestigious temple built by
Ashikaga Takauji
during the Kamakura Period.
Among the Arashiyama sightseeing areas, Tenryuji Temple is conveniently accessible to the famous "Togetsukyo Bridge" located in the center of the area, and many tourists visit this temple.
There are so many things to see at Tenryuji Temple.
The amazingly beautiful "Sotenchi Garden" was the first site that was named the Historic Sites/Special Places of Scenic Beauty in the nation, the famous "Unryu-zu" is a painting on the ceiling in the Hodo, and its garden is also a sightseeing spot very famous for the beautiful MOMIJI, autumnal colored leaves.
These days, the activity to collect "Goshuin (the scarlet stamps)" from each temple has become very popular among young ladies, and many people visit Tenryuji Temple to obtain the special "Goshuin."
In addition, there is a restaurant in Tenryuji Temple precinct where you can experience "Shojin Ryori (Buddhist Vegitarian Cuisine," which is very beautiful to look at and very healthy for our bodies, and you can enjoy the meal viewing the beautiful garden.
At "Tenryuji Temple," you not only feel its history but also find many more fascinating things. We recommend that you visit this temple along with "Togetukyo Bridge" and " Chikurin (Bamboo forest)" when you are visiting the Arashiyama area.
Here are the highlights such as MOMIJI in the garden and the special attractions of the World Heritage Site "Tenryuji Temple."
Quote:instagram/saba56zさん
Tenryuji Temple in the summer.
Quote:instagram/blue_mango_jpさん
In the garden, Carps are swimming in the pond, and it is truly a beautiful "Japanese Garden," and you will be able to experience the peaceful, relaxing time there.
Quote:instagram/hinatamizukimasanori)さん
Access information
Postal code
616-8385
Address
68 Babacho, Saga Tenryuji Susukino, Ukyo-ku, Kyoto city, Kyoto-fu
Telephone number
075-881-1235
Parking
Yes
Detail information about parking
Parking spaces are available.

※Regular Cars:1,000yen/time
※Space available:for 100 cars

●Parking Hours

8:30 〜 17:30 (Closes at 17:30)

●From October 21 to March 20th

8:30 〜 17:00 (Closes at 17:00)
Access informtaion (by train & bus)
(Trains)

・Take Keifuku Train to "Arashiyama" station and 1 minute's walk.
・Take JR Sagano Line to "Saga Arashiyama" station and walk for 13 minutes.
・Take Hankyu Train to "Arashiyama" station and walk for 10 minutes.

(Bus)

●From Kyoto station

・Take Kyoto Municipal Bus "28" to "Arashiyama Tenryuji Mae" and walk for 3 minutes.

Tenryuji Temple (Rinzaishu Tenryujiha Shomu Hon-in)
Send this information by e-mail
Please click "Send" after enter your e-mail address.
@
If you block spam emails on the mobile phone.
※Please set your mobile phone so that you can receive mails from
"@enjoy-jp.net"
in the domain email reception options beforehand.
Date created:2017/03/10

Last update:2017/03/10
Most Recent Sightseeing category spots