Pray for victory! Get the luck at "Katsuo-ji" where has a lot of Dharma doll!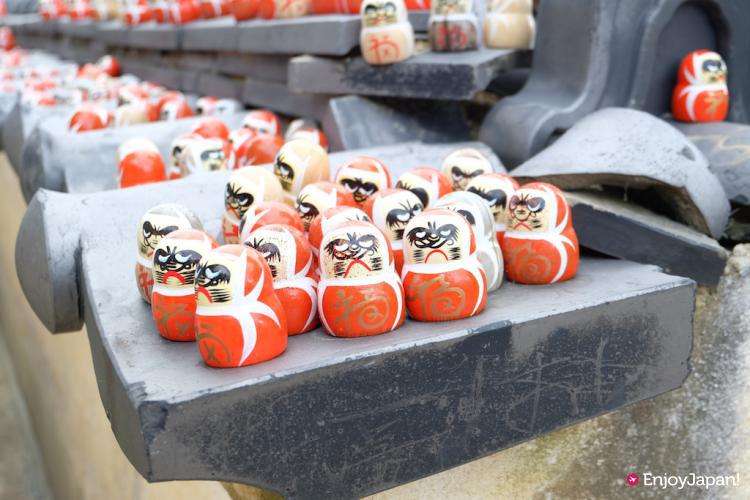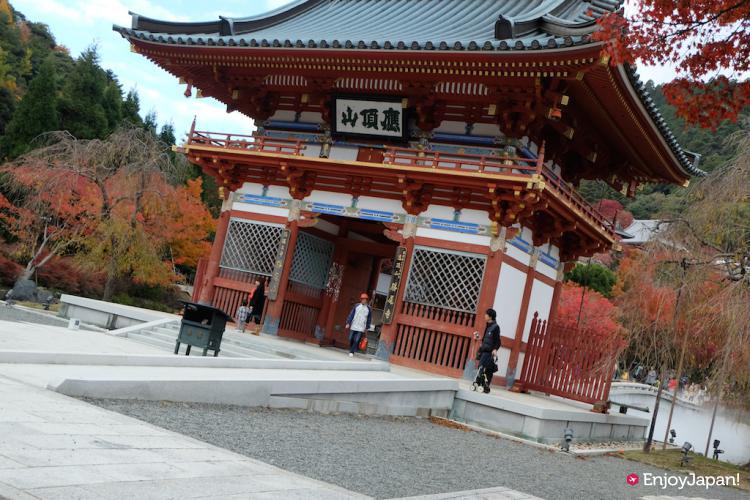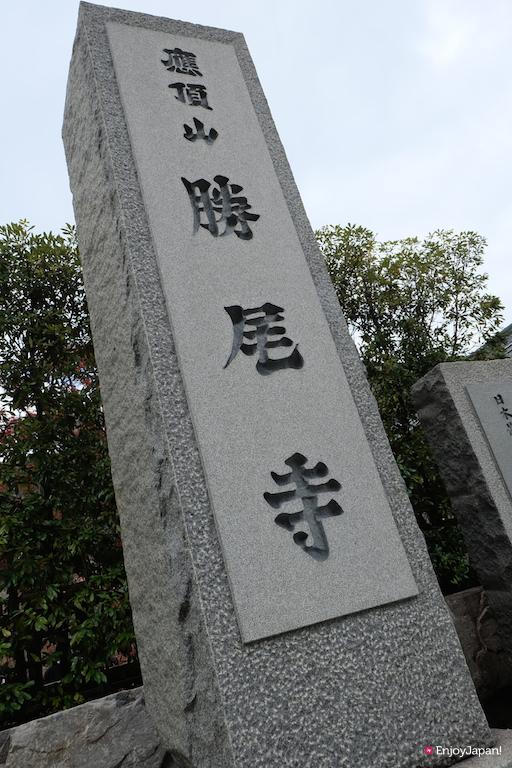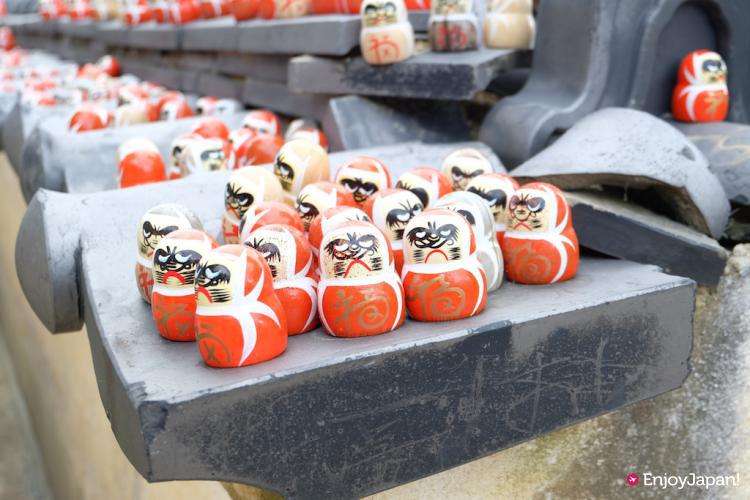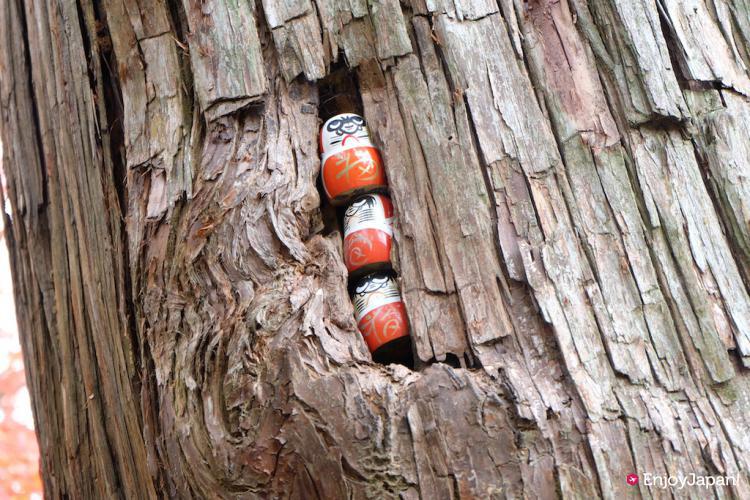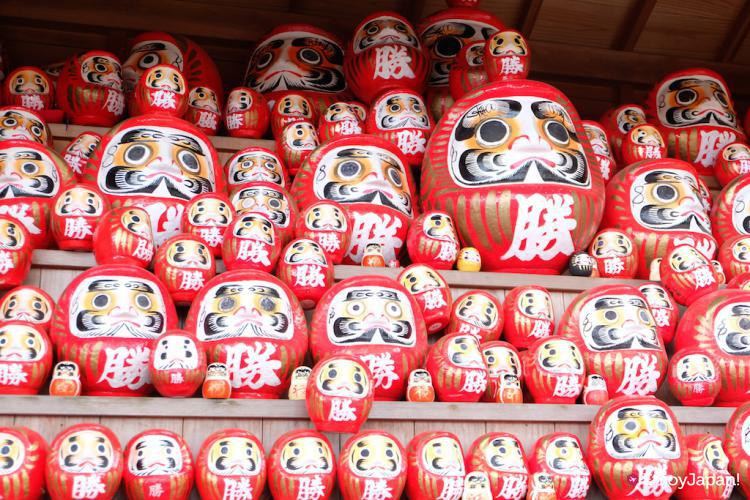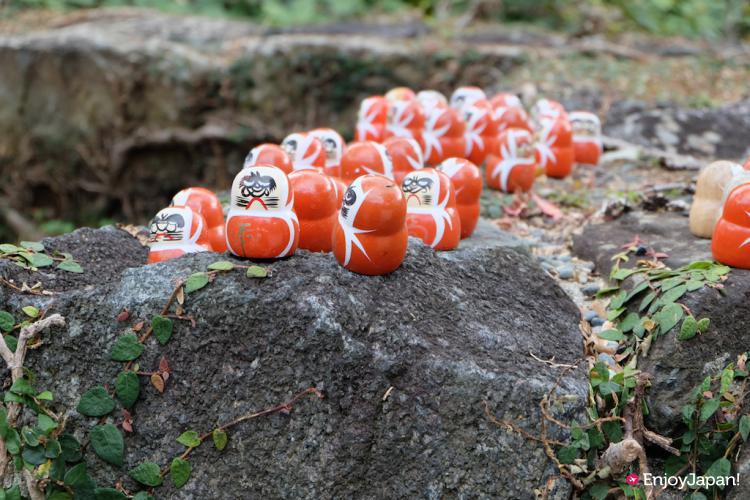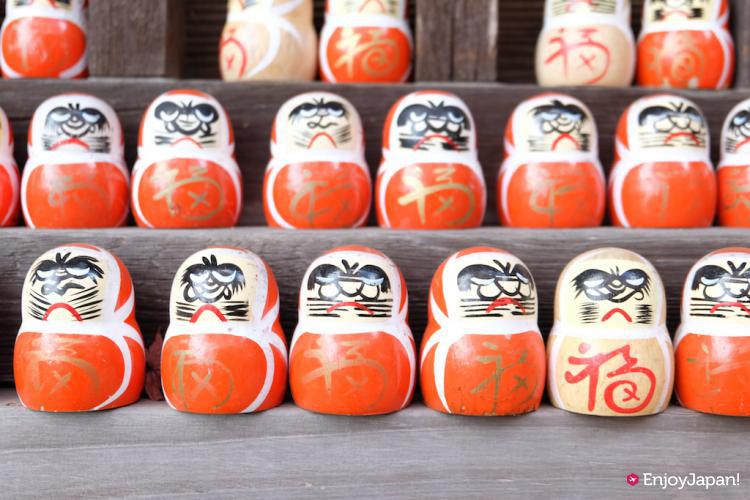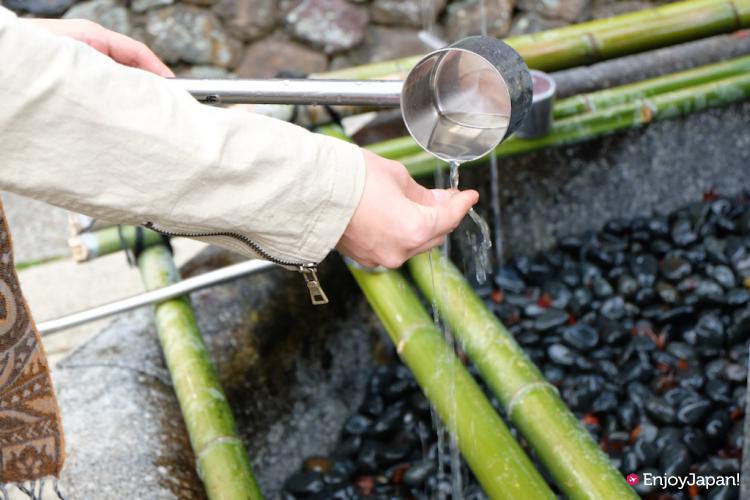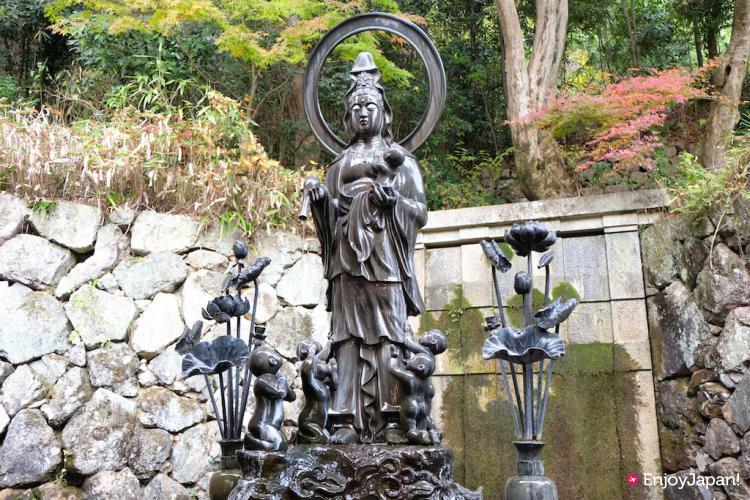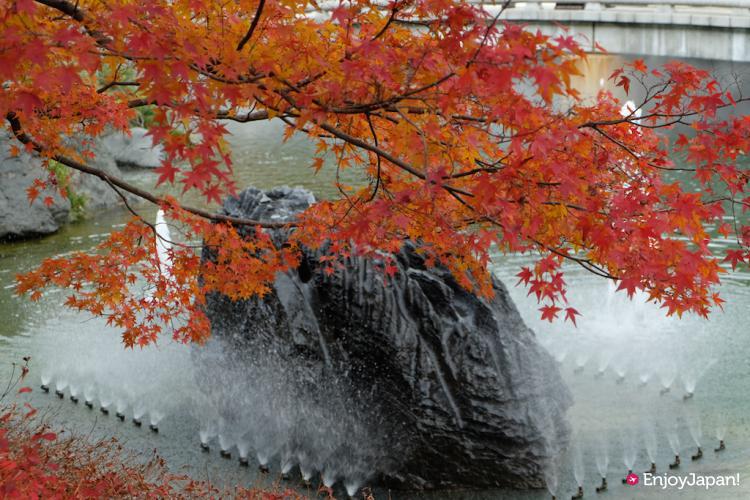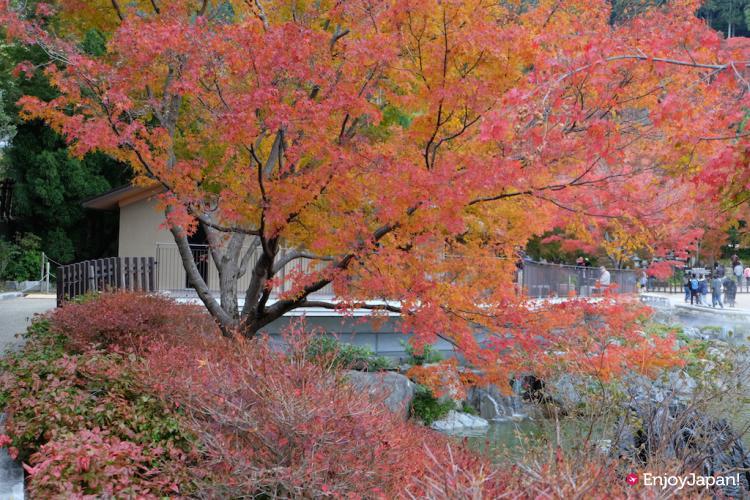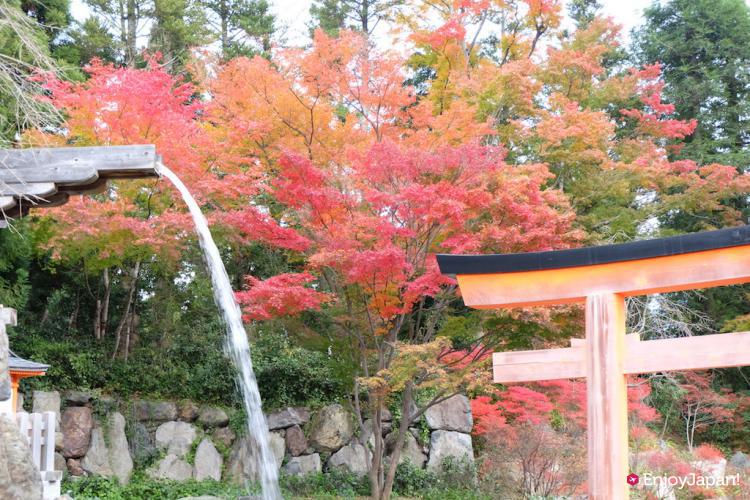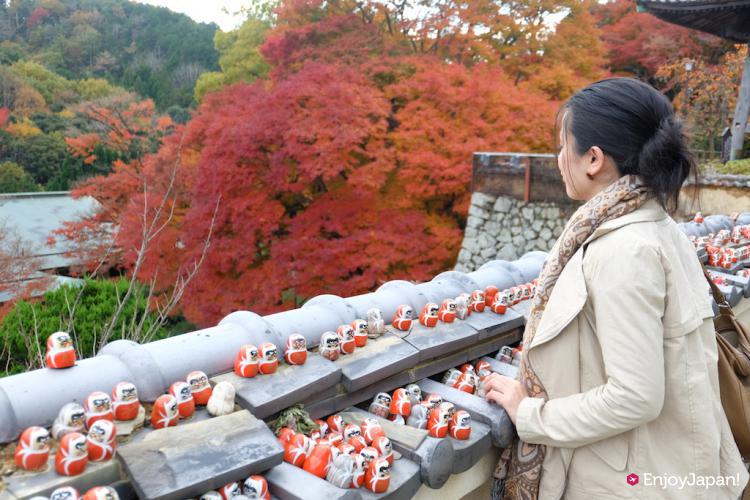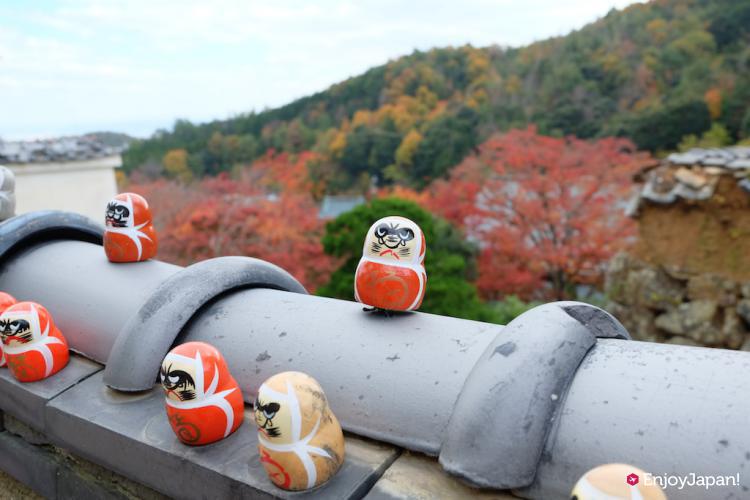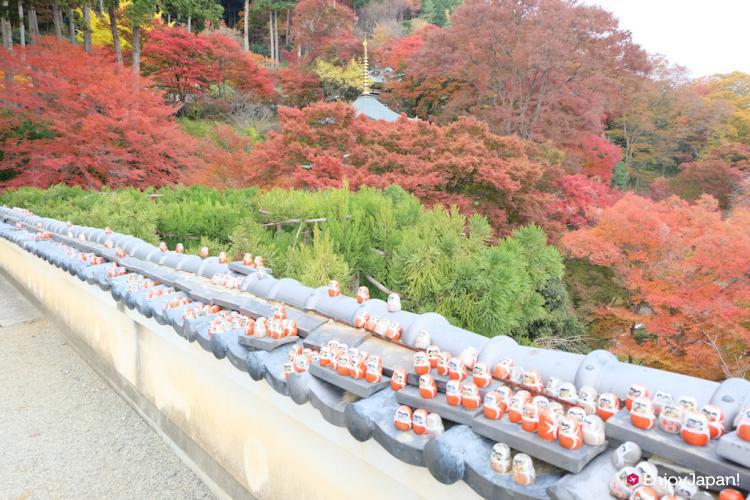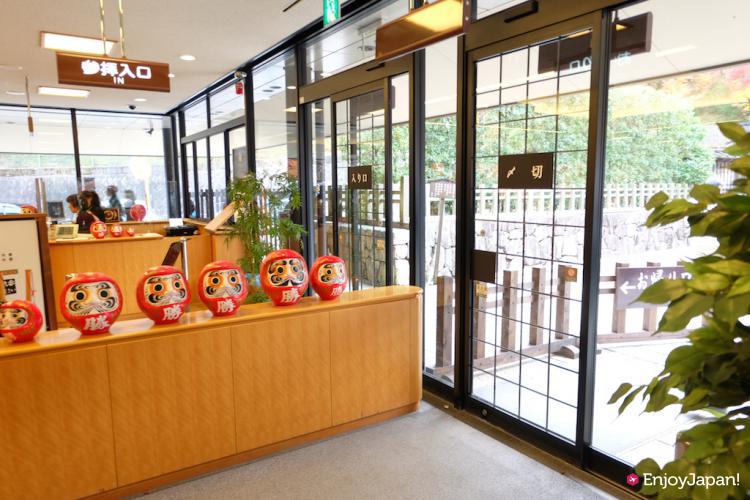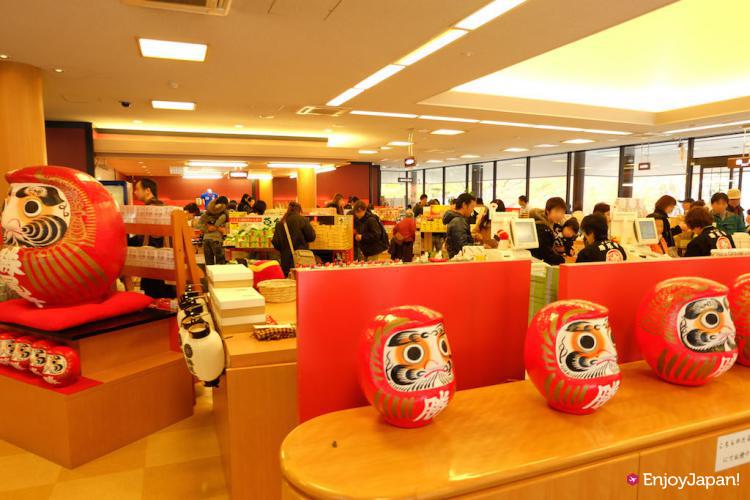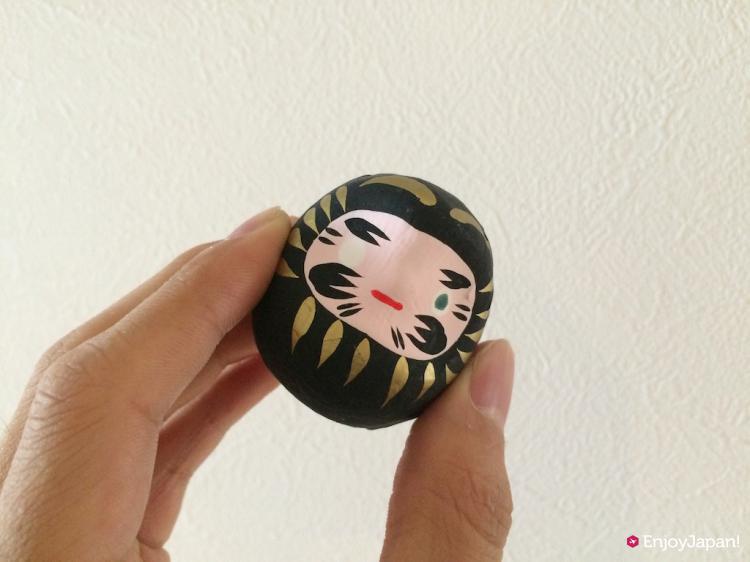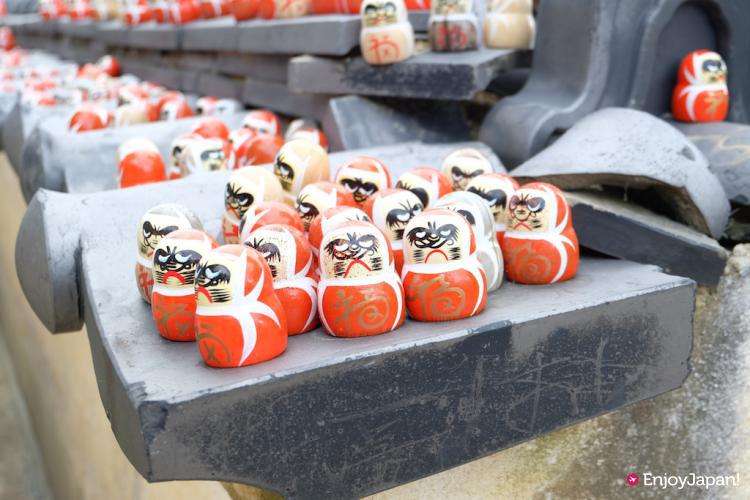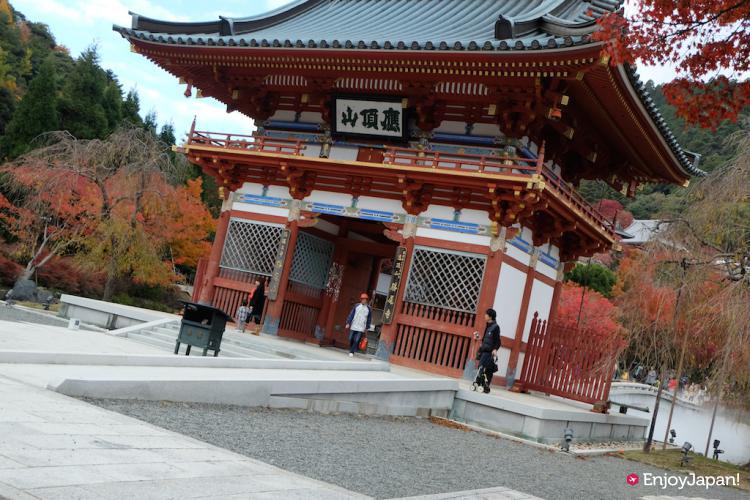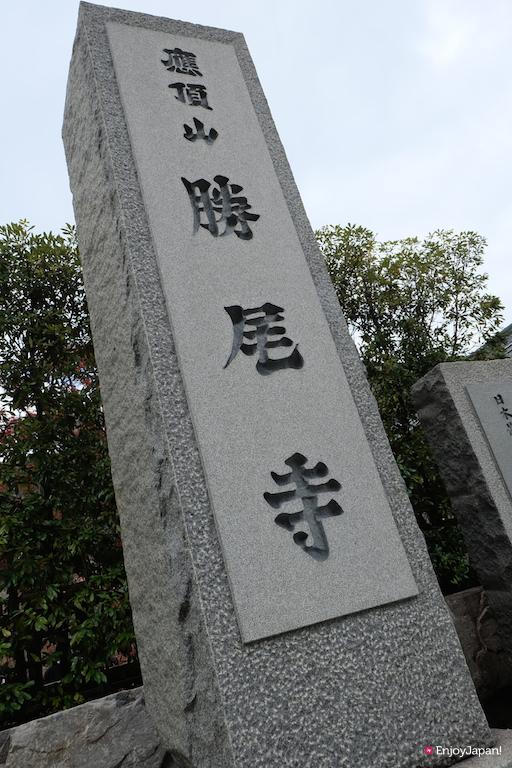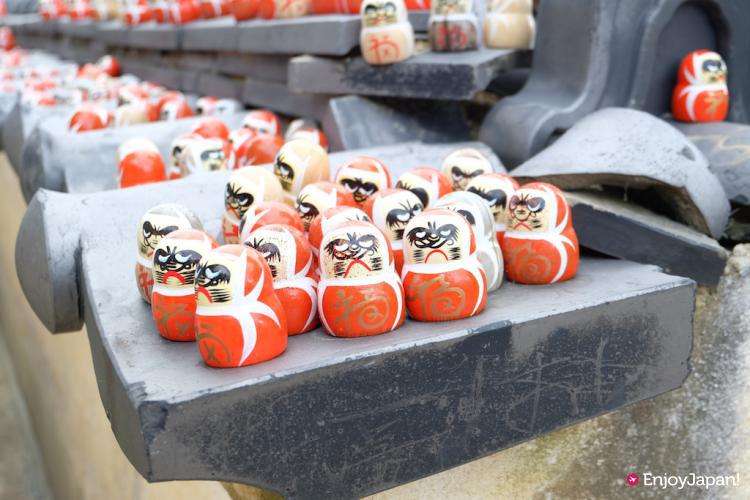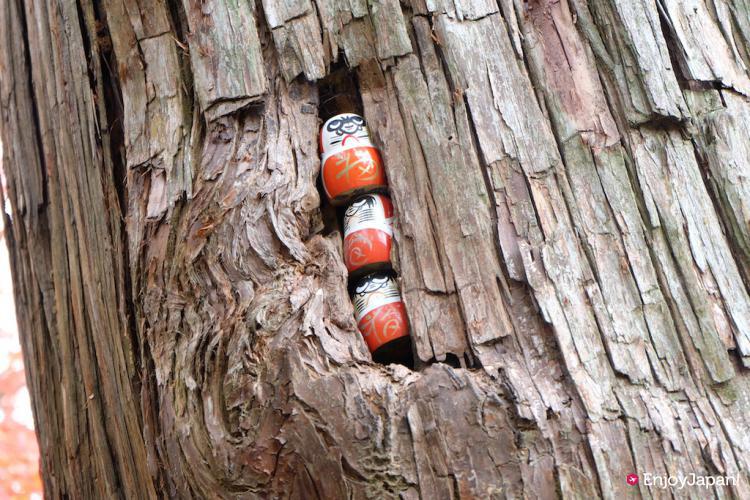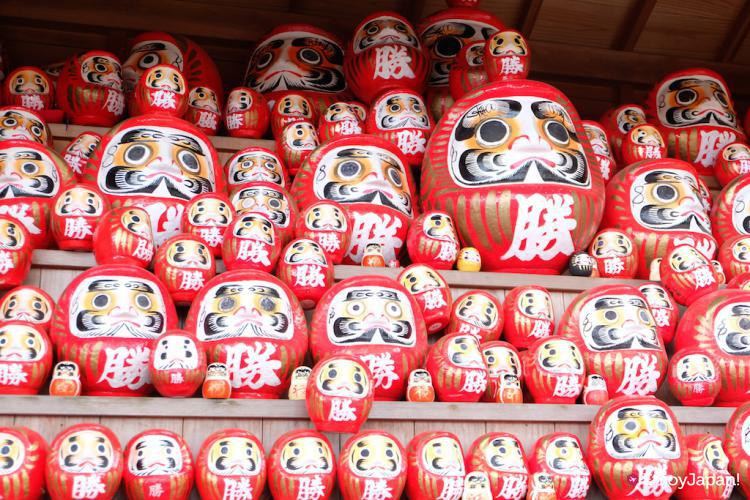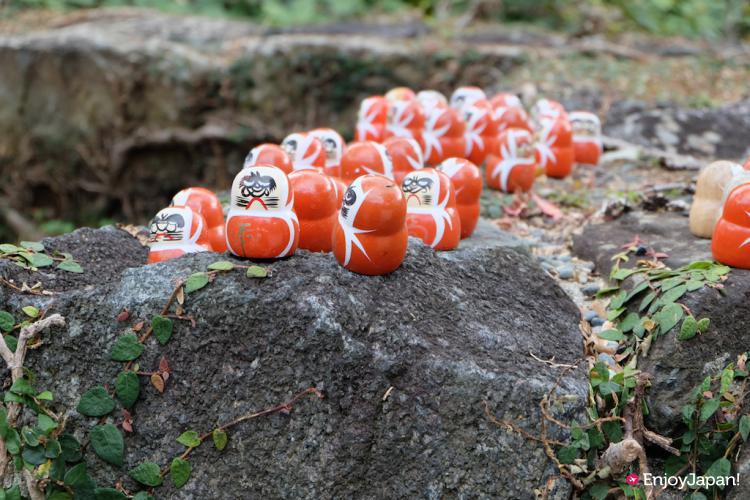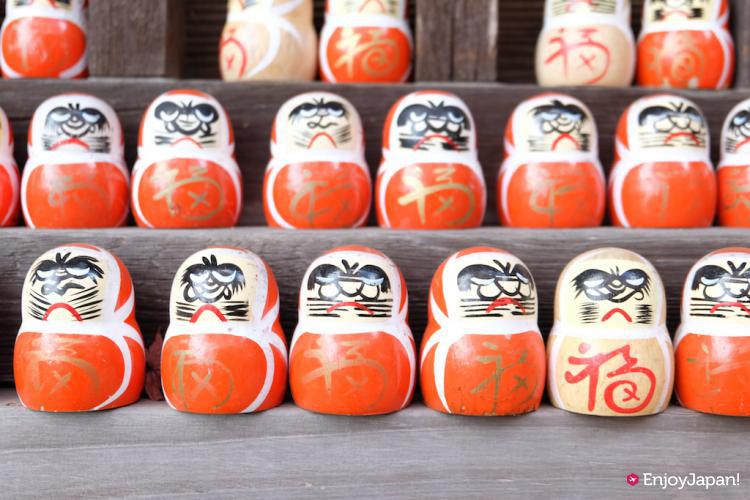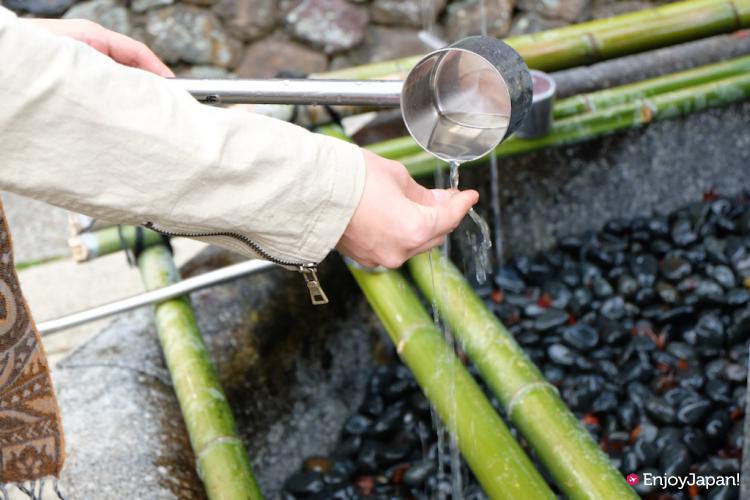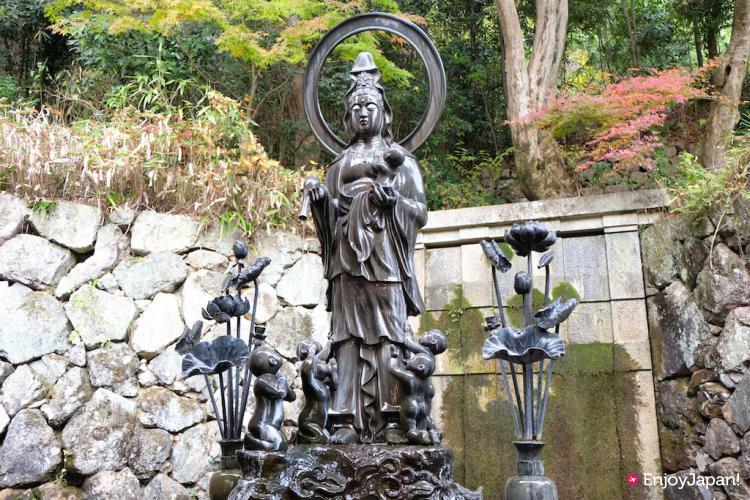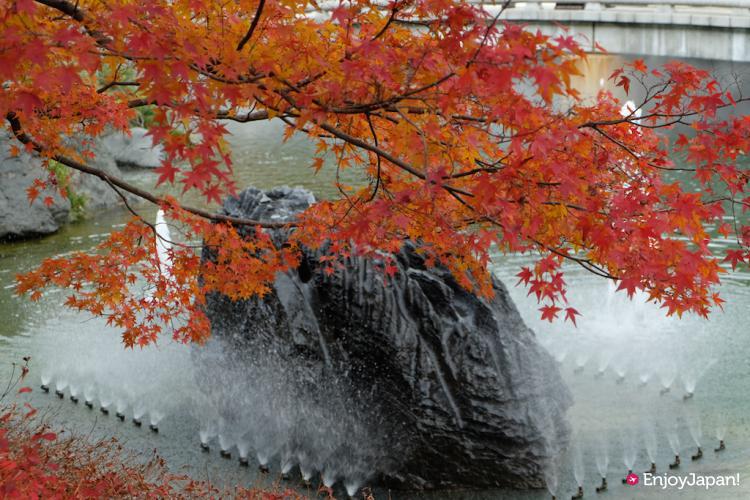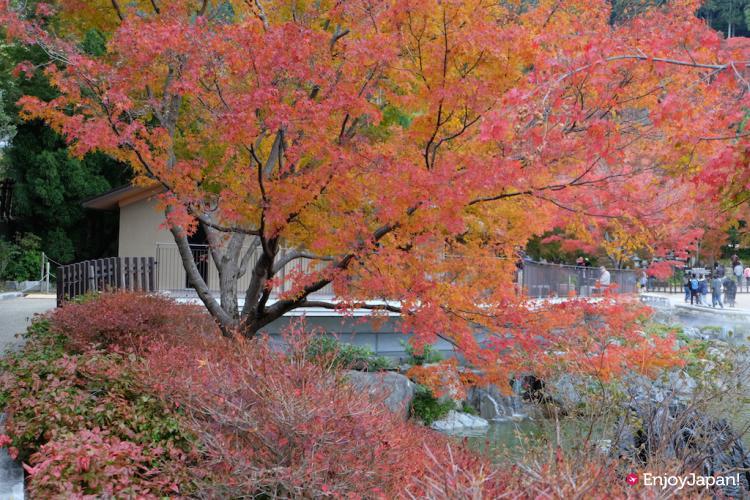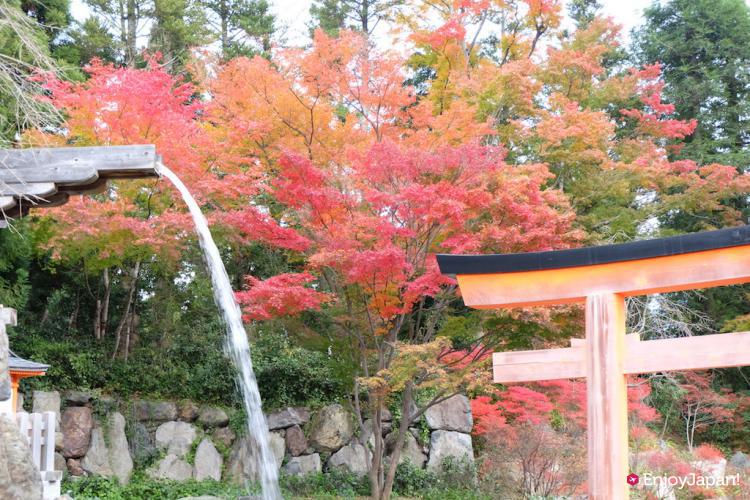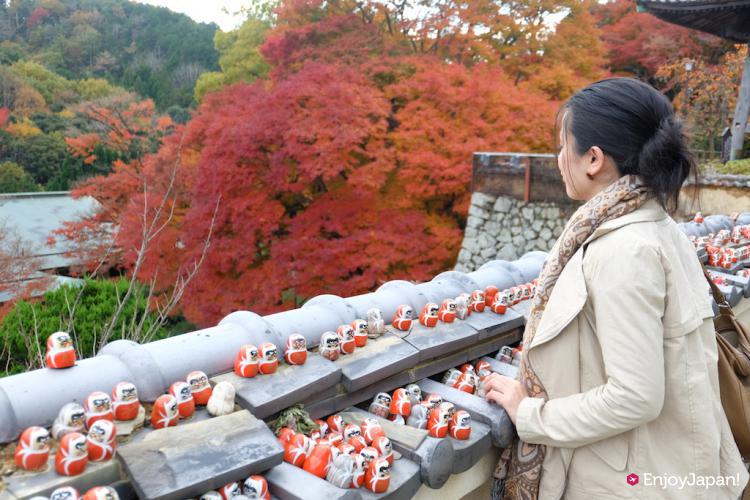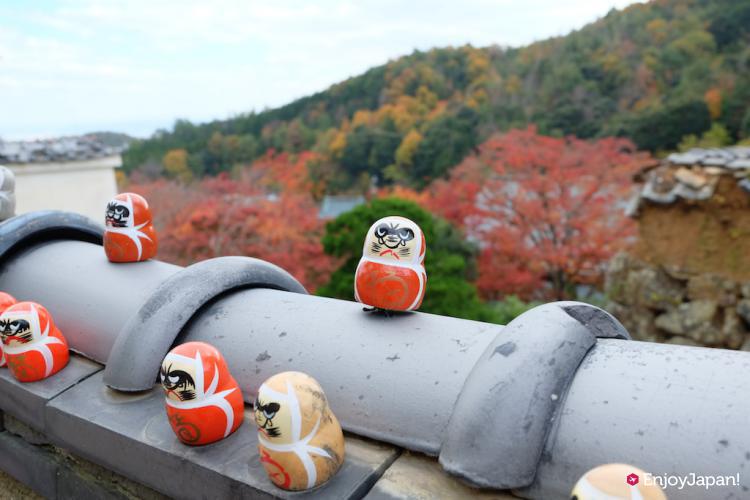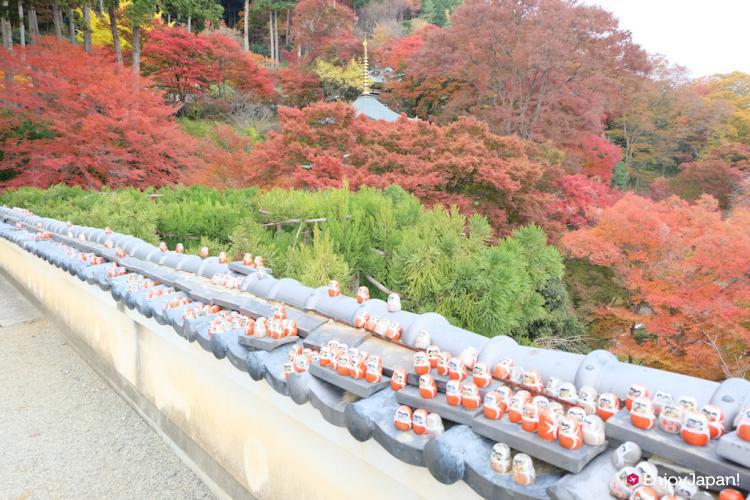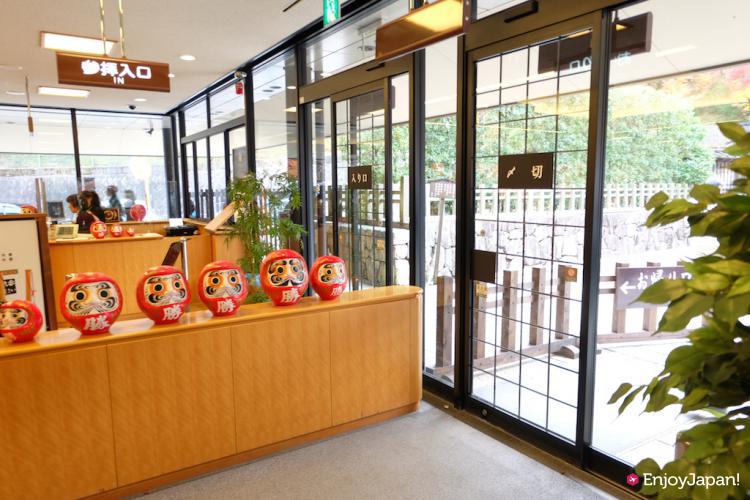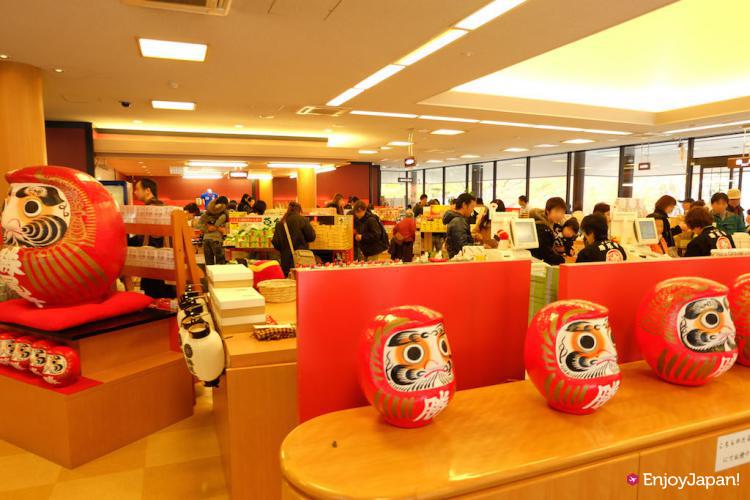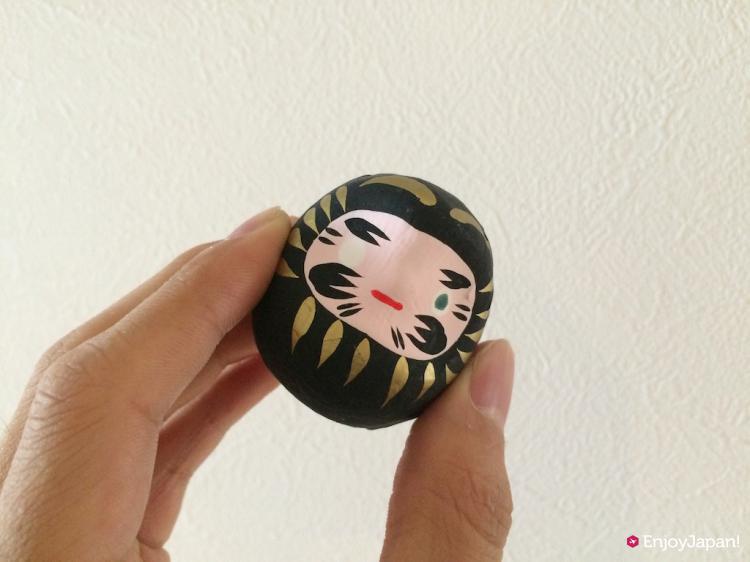 "Katsuo-ji" is the temple of Shingon sect of Buddhism in Mino-shi in Osaka.
Built in 727, this temple is one of the oldest temple in Kansai region and also it is known as "Temple of victory" or "Victory Dharma Temple" so people who want to gain the victory visit here from all over Japan. In Heian era 880, Gyojun Buddhist priest the 6th head priest of Katsuo-ji had cured Kiyokazu emperor of his illness and so the emperor gave a name to the temple as "Katsuo-ji".
After that it is said that many military commander generals had visited Katsuo-ji and prey for the victory. And now there are still lots of people come and pray for pass the examination, win the game, the business and the election etc...
Furthermore, "Katsuo-ji" is the famous place for Autumn Leaves in fall. During that season, special night visit and night illumination is held here. You can see the fantastic scene of night Katsuo-ji with Autumn Leaves.
Table of contents for this article
1,Basic and Useful information
2,Map and Buildings
3,What is the feature of Katsuo-ji
4,Access information
5,Recommended information around Katsuo-ji
1,Basic and Useful information
Basic information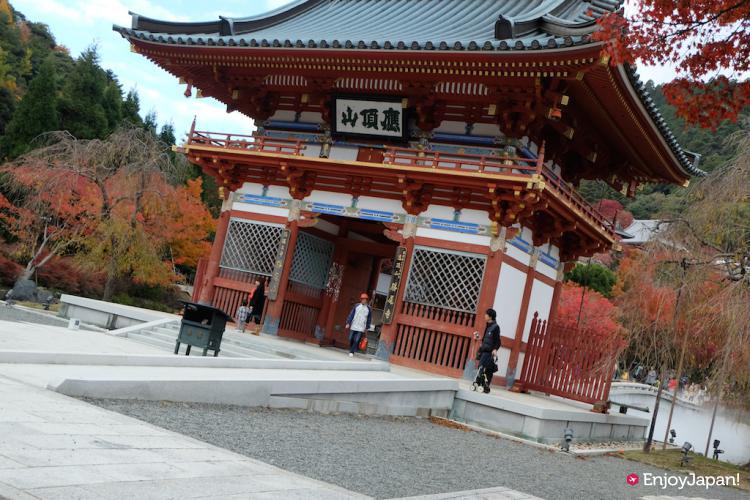 Nameplate "Oucho-zan" is hanging on San-mon.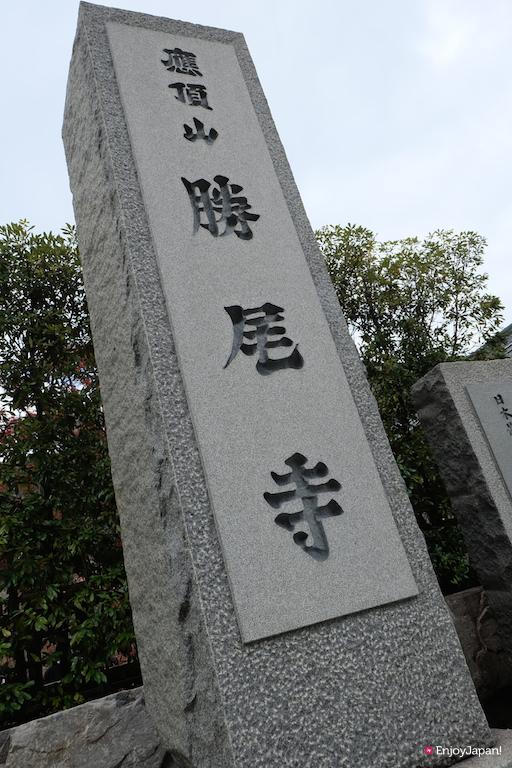 Great stone nameplate of Katsuo-ji
Name: Katsuo-ji
Name in English: Katsuo-ji
Prefecture: Osaka
Area: North part of Osaka(Ibaraki, Takatsuki, Mino)
Address: 2914-1 Aomatani, Mino-shi, Osaka-fu
Tel: 072-721-7010
Close: Open throughout the year
Open:
Mon-Fri/8:00〜17:00
Sat/8:00〜17:30
Sun and Holiday/8:00〜18:00
Price:
Adult/¥400
Elementary and Jr.high school student/¥300
Official web site:
http://www.katsuo-ji-temple.or.jp/index.html
Useful information
The comment from EnjoyJapan! Edit dept:
Highly recommend to who need to win something in the near future!
Get the power of indomitable spirit from Dharma doll(Tumbling doll)!
Less than 10 min walk from a station: ◯
Free Wi-Fi: Unknown
Accompanied with: friend/date/family/alone
Staff who can speak foreign language: Unknown
Smoking: Unknown
Duration: 2~3 hours
Parking: 〇※Charged (¥500 for 2 hours)
Other information:
In new year and during the season of autumn leaves, Katsuo-ji gets very crowded and parking will become full quickly.
2,Map and Buildings
Source:Official web site/http://www.katsuo-ji-temple.or.jp/facility/index.html
List of the Buildings
●San-mon(main gate)
●Hon-do(main hall)
●Daishi-do
●Taho-to
●Honen shonin dai go ban reijo nikai-do
●Kachi dharma hono dana
●Homotsu-kan(treasure house)/Not open for the public
●Yakubarai Sanboko jinja
●Yakushi-do
●Chinju-do
●Kaisan-do
●Mizukake Kannon-do
●Ichigan hu-do
●Chie no wa(puzzle ring)/famous for spiritual place
3,What is the feature of Katsuo-ji?
We would like to show the features of "Katsuo-ji" Osaka's famous sightseeing place.
Amazing! Lots of Dharma doll!
First of all, Dharma doll is the most important characteristic of Katsuo-ji. There are many Dharma dolls big and small in the temple and they stared the visitors from all side. This Dharma doll means Japanese proverb, "He that falls today may rise tomorrow".
『Never give up, try until I win』
Dharma is exactly the symbol of "Katsuo-ji".
There are huge number of Dharma dolls in Katsuo-ji than you can imagine.
Some Dharma doll is worshiped as a god or another Dharma doll is between trees or also another one is put like a decoration...
It is fun just watching the Dharma dolls because they have different face each by each and different colors.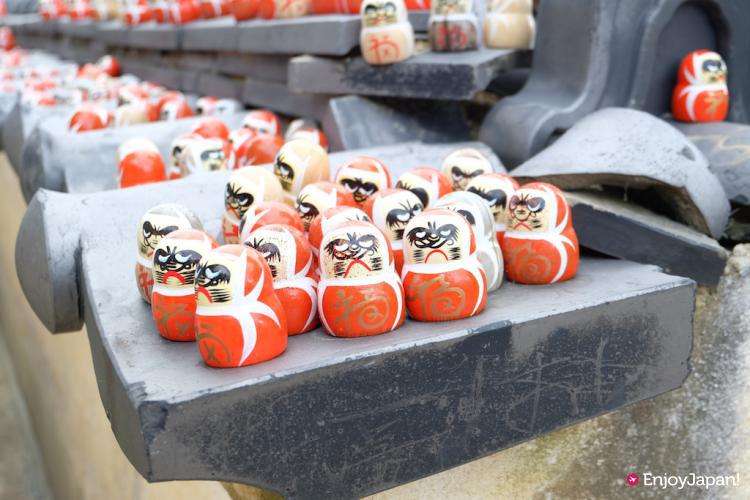 Lots of Dharma dolls on the Kawara roof...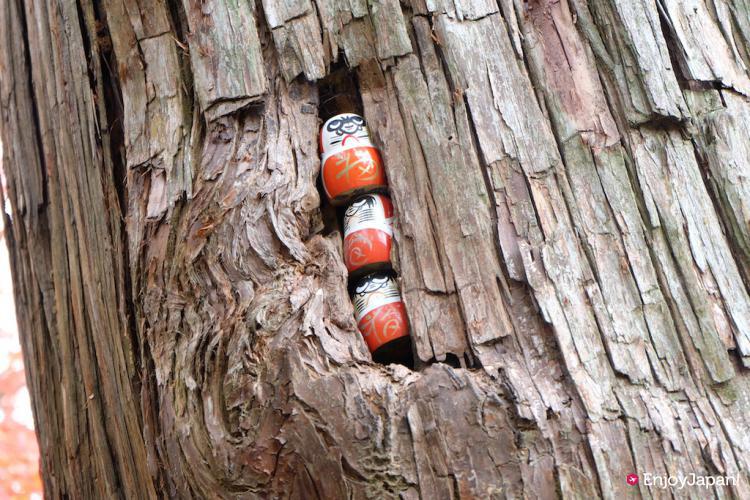 Dharma doll is stuck in the trees...
Dating Dharma dolls...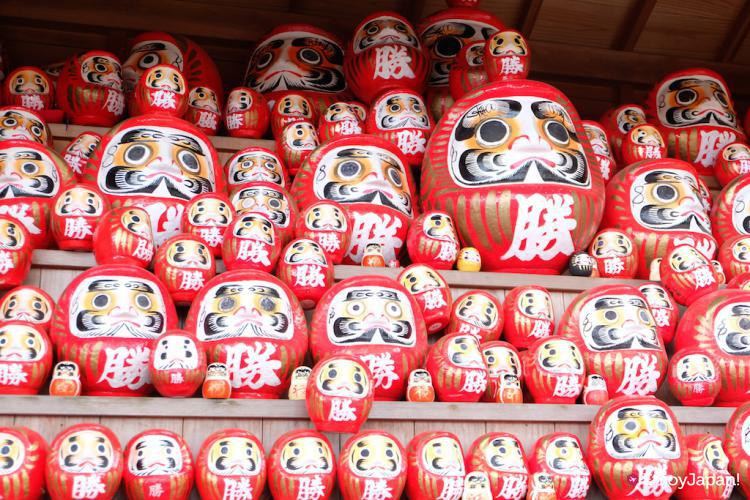 They have different face subtly.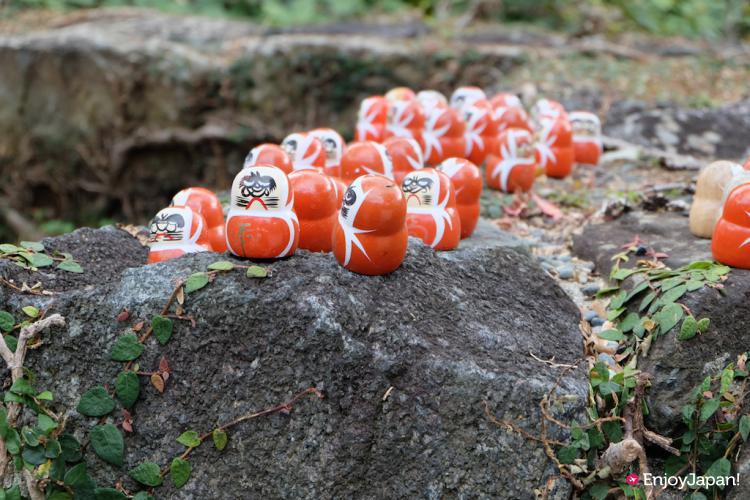 They look adorable.
These Dharma dolls is just a part, once you visit you can find a amazing number of funny Dharma dolls.
Let's see your fortune by Dharma Omikuji!
In Katsuo-ji, there is a "Dharma Omikuji(written fortunes)". The meaning of this omikuji is same as other omikuji but omikuji paper is in the Dharma doll.
And you can take the Dharma doll as a souvenir.
Some people leave this Dharma doll but it is better to bring it back as a memory of Katsuo-ji. Dharma Omikuji is ¥500 a time.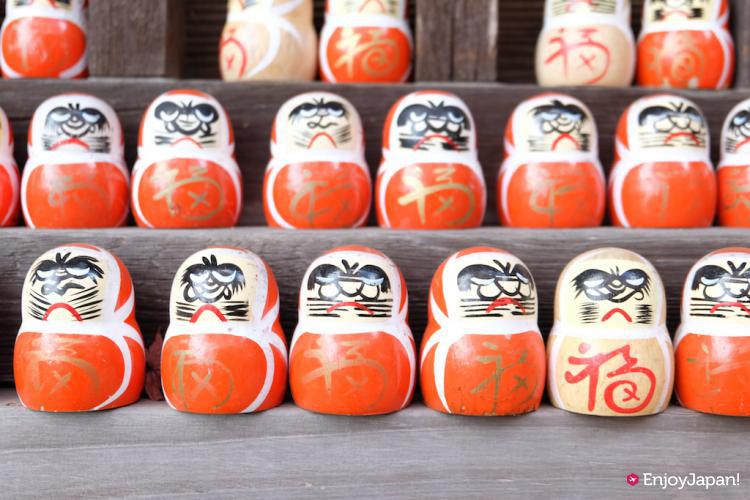 These Dharma dolls were Dharma Omikuji. Omikuji paper was inside.
Huge site and beautiful garden
The size of Katsuo-ji's precinct is 80,000 m2. There is a big lake and beautiful garden. The carps swimming in the lake, you can enjoy the seasonal scene, like a cherry blossom or hydrangea in the garden.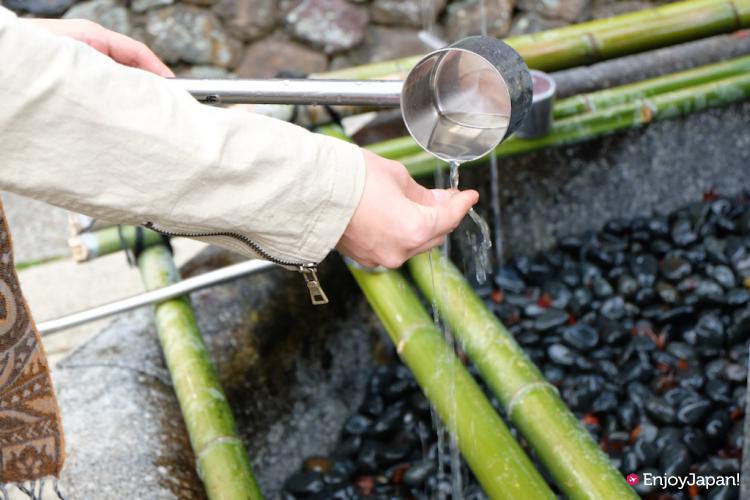 Clean your hands at Chozuya(place for ritual cleansing of hands) before enter the precinct.
Carps swimming gracefully in the lake.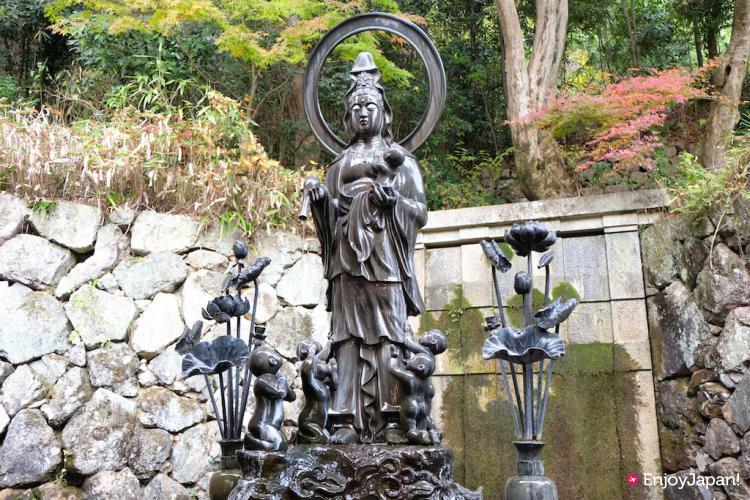 Mizukake kannon is in the "Mizukake kannon-do".
Superb view! Autumn Leaves with Dharma doll!
Katsuo-ji is popular place for the tourists throughout the year but especially there are lots of people in autumn.
The precinct and main hall, red colored mountains and scarlet maple trees in the Japanese garden, all of them are harmonious and look like a painting.
From the main hall you can see the Dharma doll with Autumn Leaves.
This is exactly "Superb scene". Because Katsuo-ji has huge site so you can drop out of a crowd and have a walk in the quiet and relaxed atmosphere.
【Photo Gallery】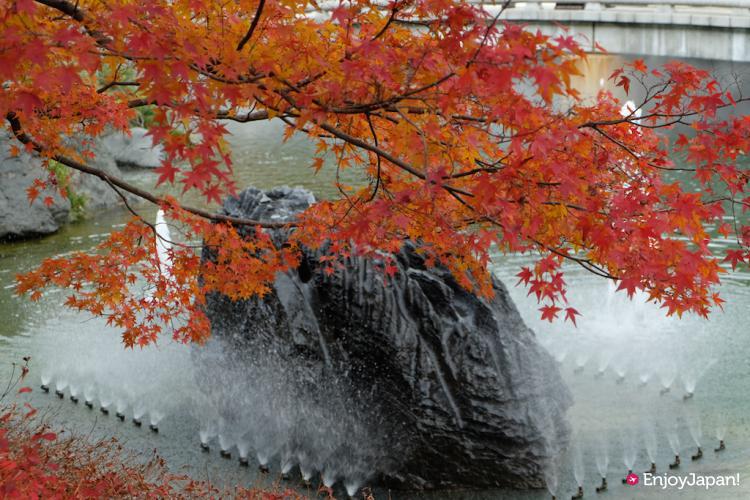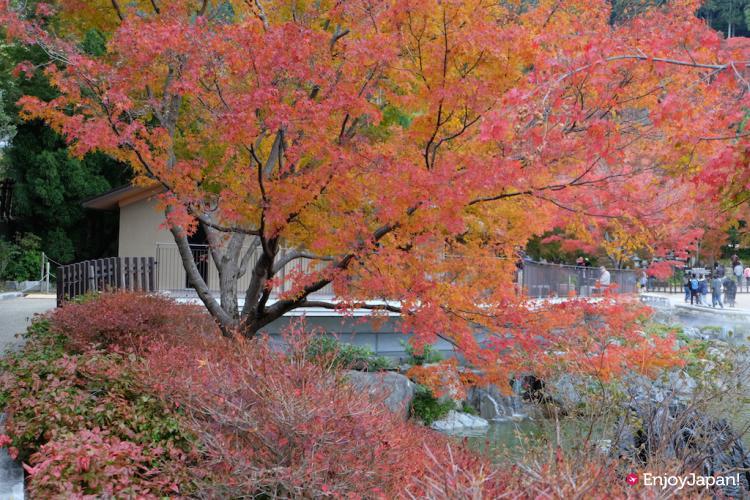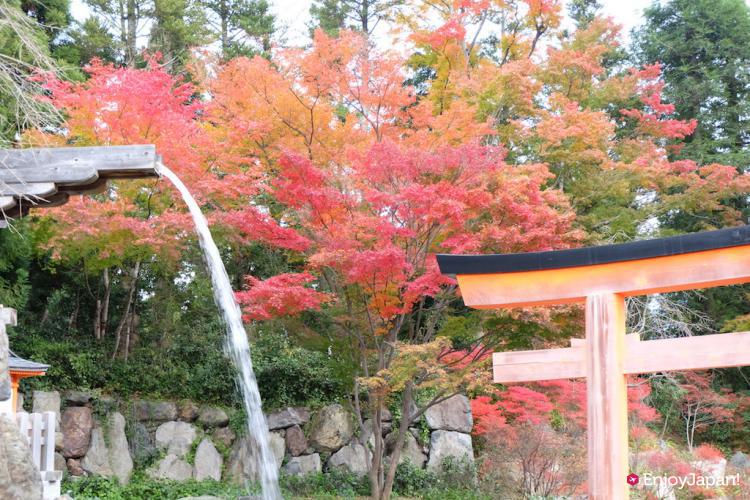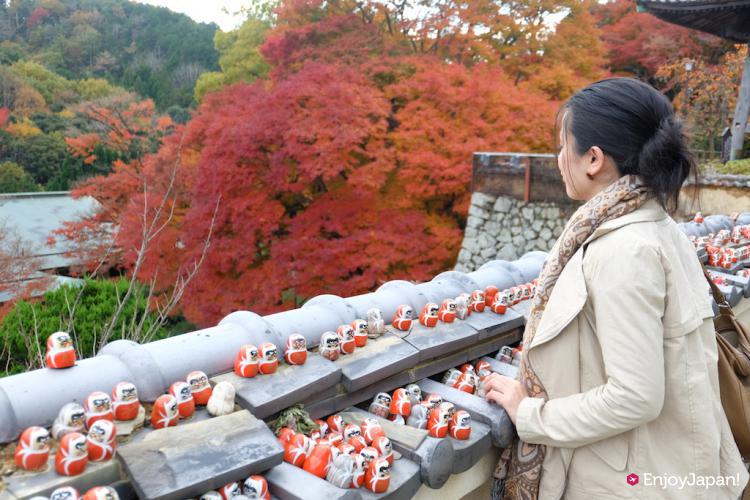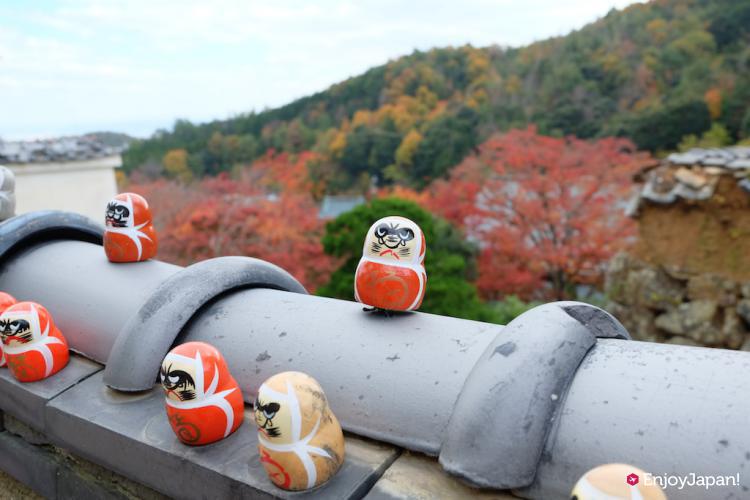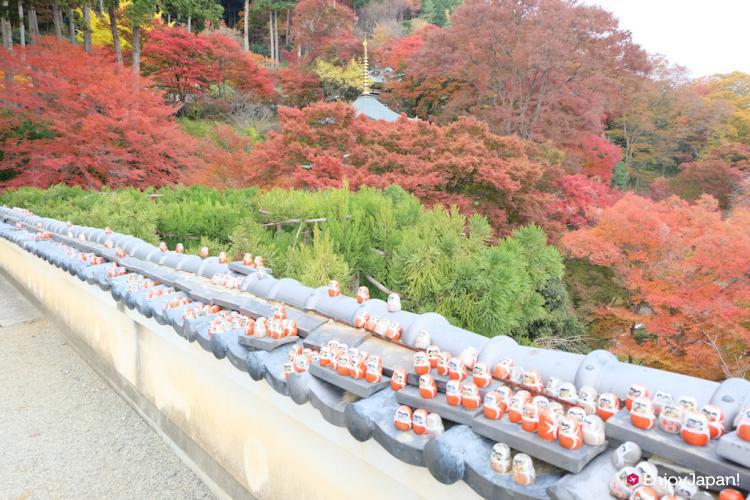 Souvenir Shop!
Before you leave, please drop into the souvenir shop. It is between the entrance and exit. You can buy many kinds of souvenir including Dharma doll or Japanese sweets.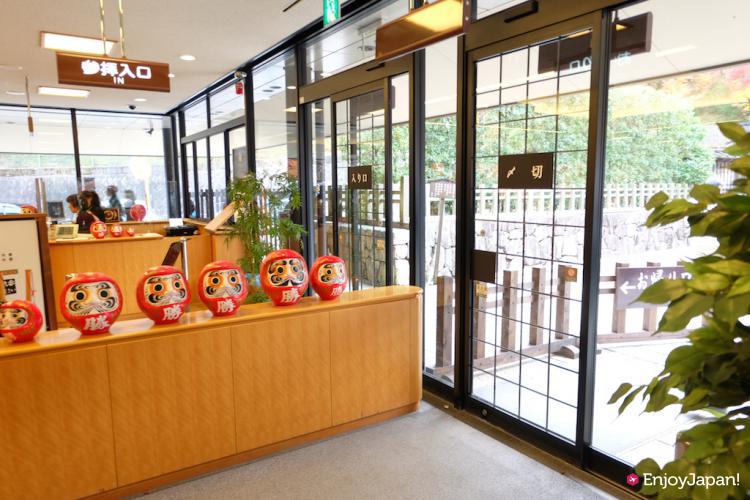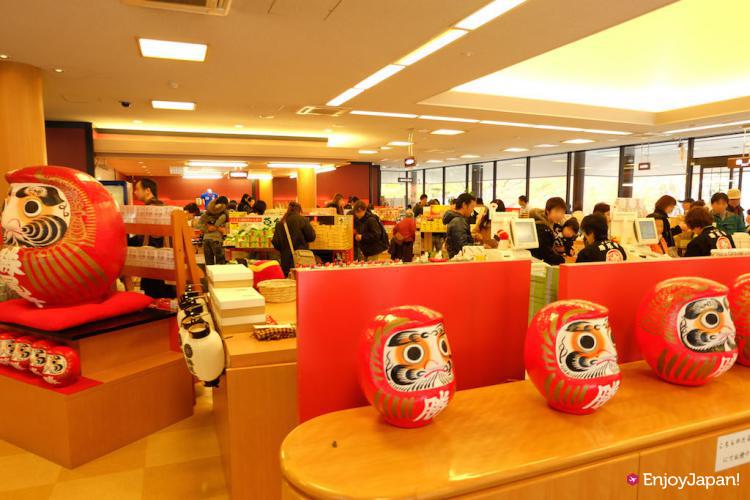 We bought a small black Dharma doll. According to Japanese custom, we put in one eye and make a wish first and then paint in the other eye when we have had the wish realized.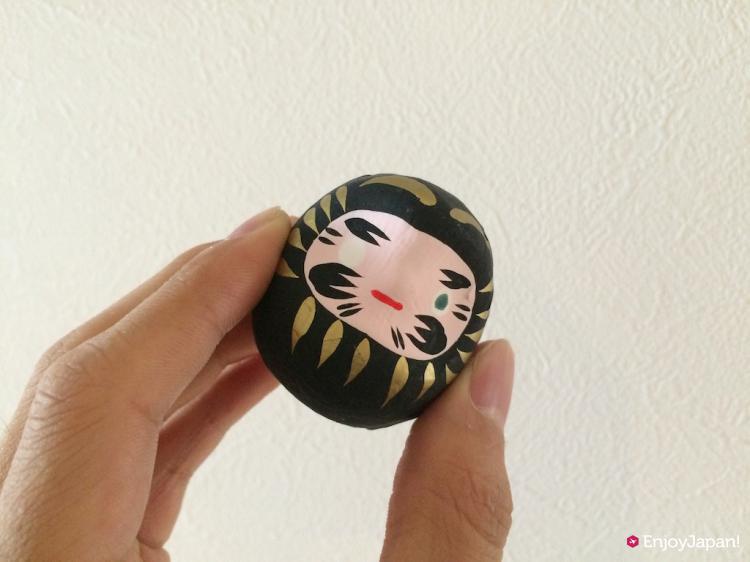 Paint the eye on the Dharma doll.
In Japan, there is a traditional custom called "Dharma no meire". It is that when we get the Dharma doll, paint the only left eye of it and make a wish, and later when that wish have had realized we paint another right eye. It is a incantation that the wish comes true easily and faster.
4,Access information
Address: 2914-1 Aomatani, Mino-shi, Osaka-fu
Tel: 072-721-7010
Transportation :
(by Train + Bus)
At Kita Osaka Kyuko "Senri chuo" station or Hankyu Senri line "Kita Senri" station, take the Hankyu bus#27 "to Yono" or #29 "to Kibo gaoka yoncho-me" or "to Hokusetsu Reien" it takes around 20min and get off at "Katsuo-ji".
(by Taxi)
15 min from Hankyu Mino line "Mino"station
5,Recommended information around Katsuo-ji
【Eating】
▶
Popular cake shop "Delicius Mino head shop"! Their cheese cake made from "Brie de Mauex" the king of cheese is excellent.!
▶
Fascinating sweetness and texture! "Epinard" Famous patisserie for the delicious Ganache!

Send this information by e-mail
Please click "Send" after enter your e-mail address.
@
If you block spam emails on the mobile phone.
※Please set your mobile phone so that you can receive mails from
"@enjoy-jp.net"
in the domain email reception options beforehand.
Date created:2016/02/05

Last update:2016/10/11
Most Recent Sightseeing category spots